Saudi Arabia and Syria
After more than a decade since the Kingdom of Saudi Arabia's capital city, Riyadh, cut ties because of the Syrian government's brutal handling of its civil war, Saudi Arabia and Syria have resumed diplomatic missions in both countries.
"The Kingdom of Saudi Arabia decided to resume the work of its diplomatic mission in the Syrian Arab Republic," reported the state-run Saudi Press Agency.
This announcement was released two days after Syria was readmitted into the Arab League. This occurred despite objections repeated from the United States in reference to ending the isolation of a regime, a regime accountable for the lives of over 300,000 civilians and the displacement of millions during the Syrian Civil War.
According to journalist Becky Anderson, Jordanian Foreign Minister, Ayman Safadi, said he believes that there are enough votes among the members of the Arab League for Syria to return to the bloc. Jordan has kept continual communication with the US in the efforts to rebuild ties with Syria and the other member states of the league.
The readmission into the Arab League and the diplomatic relationships opened by Saudi Arabia are all in an attempt for the rehabilitation of Syrian President Bashar Al Assad's rehabilitation globally after the political instability. The attempt is also to potentially remove sanctions crippling the regime.
"Ultimately in order for us to really end [the crisis], we will have to make sure that the whole international community is on board," Safadi said. "Because at the end of the day there are sanctions, European sanctions, American sanctions, and there's going to be a tremendous need for a global effort for reconstruction."
After Syria was readmitted, Damascus, the Syrian capital, announced its decision to resume diplomatic missions with Saudi Arabia, according to Syrian state media SANA.
"Based on the deep bonds and common affiliation of the peoples of the Syrian Arab Republic and the Kingdom of Saudi Arabia, and in confirmation of both communities' wills, and based on the Syrian Arab Republic believe in the importance of strengthening bilateral relations between Arab countries to serve joint Arab action, The Syrian Arab Republic decided to resume the work of its diplomatic mission in the Kingdom of Saudi Arabia" a statement said.
After over a decade in a civil war in Syria, diplomatic relations seem to be opening up with Saudi Arabia and other Arab nations.
Leave a Comment
About the Contributor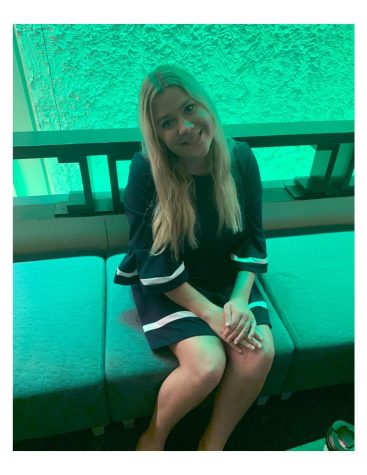 Neve Walker, Politics & News Editor
Whenever there is a big new story, whether on campus or off, you'll find Neve Walker at the heart of it. Neve is a senior at Cathedral, and in her second...