Who's the Next President?
With 2023 flying by, the buzz around the 2024 presidential election is heating up. Both democrats and republicans alike are casting their votes to see who will headline for their respective sides.
News sources have released that Folirda Governor Ron DeSantis is expected to be the pick for the republican presidential pick. He is also expected to enter the paperwork for the presidential race just as soon as next week. "DeSantis is likely to soft-launch the campaign as early as Wednesday to coincide with the filing of the paperwork, according to a Republican consultant close to the governor's political team." (CNN Politics)
Some statistics about DeSantis' candidacy have already been released regarding funding and spending. DeSantis has already started this process for, "About 100 hotel rooms have been reserved at the Four Seasons in Miami, which will host receptions for donors, briefings with DeSantis' political team and sessions where attendees will dial for dollars, according to two sources familiar with the details. The goal is for each fundraiser to bring in between $100,000 and $150,000." (CNN Politics)
Currently, DeSantis is working hard as a governor trying to sign bills in Florida. Reporters have stated that it seems like he is trying to one-up Trump by visiting places Trump never campaigned at.
DeSantis is scared that if republicans don't plan for this election properly then that a democrat will take office again. ""If we make 2024 a referendum on Joe Biden and his failures and we provide a positive alternative for the future of this country, Republicans will win across the board," DeSantis told Iowa caucus voters in Sioux Center. "If we do not do that, if we get distracted, if we focus on the election in the past or on other side issues, then I think the Democrats are going to beat us again, and I think it will be very difficult to recover from that defeat." (Ron DeSantis)
DeSantis is expected to run against former president Donald Trump for the spot as the top republican candidate. In November of 2022, former President Trump had announced his run for presidency. Even with his recent controversy with his trial regarding Stormy Daniels, Trump hasn't pulled away from running in the 2023 Presidential election.
With all this stir from the republican side, what are the democrats announcing?
Current President Joe Biden announced in April that he would be running for president for a second time. Originally Biden had planned to announce his candidacy in January but then it got pushed back to February then ultimately announced in April.
In his presidential race declaration video, President Biden stated, "When I ran for president four years ago, I said we are in a battle for the soul of America — and we still are," the president said in the three-minute-long video. "The question we are facing is whether in the years ahead we have more freedom or less freedom, more rights or fewer. I know what I want the answer to be. This is not a time to be complacent. That's why I'm running for reelection." (Biden, CBS News)
Biden believes that Americans need to "defend democracy" and stand up for what they believe in and the freedoms they fight for. "… stand up for the right to vote and our civil rights." (Biden, CBS News)
As the year moves forward, it is time to closely watch the news to see if any new candidates pop up in the race and what they stand for. And if you are able to, don't forget to vote when the time comes for preliminary elections and ultimately the final election.
View Comments(1)
About the Contributor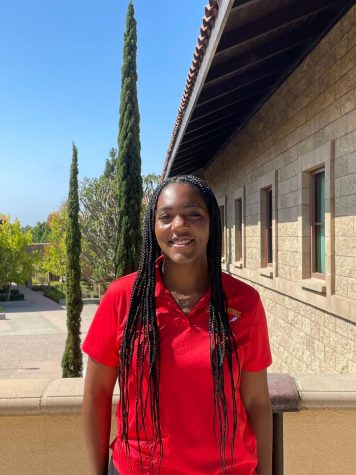 Kelli Jackson, Staffer
Kelli is a senior at Cathedral Catholic High School. She is the oldest of three and has grown up in San Diego all of her life. She is very excited about...