Students participate in school self-study
Cathedral Catholic High School, which is currently undergoing an accreditation process by the Western Catholic Educational Association, implemented for the first time a student presence at self-study meetings to improve the atmosphere of the school.
"The role of the students is to help us analyze and interpret data from a student's perspective," Dean of Academics Mr. Jeff McMurtry said. "Who better to know why students feel one way or another than a student?"
Normally, a self-study includes a couple of students in each of the five focus groups, Mr. McMurtry said. The five focus groups, Catholic identity, organizational efficacy, teaching and learning, student support, and financial stewardship, address a different aspect of CCHS that requires accreditation once every six years.
The Catholic identity focus group focuses on how the school approaches faith formation for its students, while the organizational efficacy group analyzes how the school is actually run.
In addition, the student support group focuses on issues such as counseling, special education, and extra-curricular activities, while the financial stewardship group addresses tuition, admissions, fundraising, budgeting, and maintenance.
About the Writer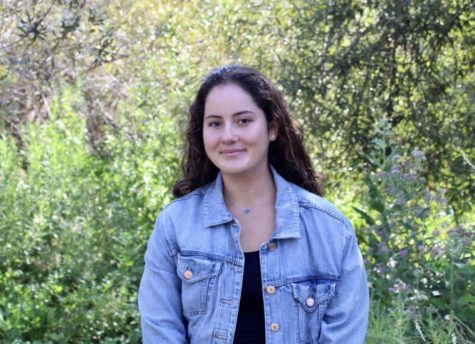 Daniela Gil, Social Media Editor
As the Social Media Editor for El Cid this year, I aspire to use my position to help the newspaper reach more students than ever. While writing for the...