Two Demonic Movies To Watch or Not Watch This Summer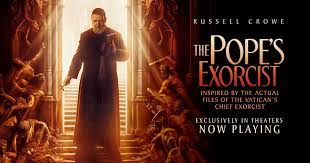 "Nefarious"
"Nefarious" is currently in theaters now and runs about one hour and thirty minutes. This is definitely a thriller type movie and may not be for everyone. However, even Cardinal Raymond Burke and exorcist Father Carlos Martins recommend this film.
The movie centers around two men who are facing off in a prison room. One man is a psychiatrist and the other is a convicted killer who may or may not be possessed by a demon.
The government calls in an expert psychiatrist, Dr. James Martin (Jordan Belfi, Entourage) to go to the federal prison to evaluate a condemned prisoner, Edward Wayne Grady, (Sean Patrick Flanery, The Young Indiana Jones Chronicles) on the day of the prisoner's execution to determine if the convict is actually insane because he is claiming to be possessed by a demon named Nefarious. If the psychiatrist determines that he is insane, then he won't be executed.
The psychiatrist does not believe in God and therefore does not believe in demons or angels or heaven or hell. He meets with the prisoner and assumes he is trying to claim insanity so he isn't executed. Alternatively he believes that may be he has gone insane. He is ready to try and make a determination.
The prisoner somehow has information about the psychiatrist that he couldn't possibly know. Also, the "demon" claims that before the psychiatrist leaves the prison, this "man of science" will have committed three murders of his own.
As the psychiatrist faces off with the prisoner (the setting mainly takes place in an empty room with either of the characters sitting across from one another at a table), the arguing back and forth begins and covers really intense current issues and dives into questions of euthanasia, abortions, sin, good and evil. And then of course is the constant underlying issue of capital punishment. The prisoner also forces the psychiatrist to decide if he wants to be responsible for sending the prisoner to death.
This movie is a great thriller and gives excellent insight to the world of demons and possession and the battle between good and evil. Most will walk out of this movie thinking and talking about it for a while. It's well worth the time and ticket price.
The film is rated R for Disturbing Violent Content. The movie does include suicide, self-harm and assault. It's very intense It's definitely not a family type film.
"The Pope's Exorcist"
"The Pope's Exorcist" is an almost two hour movie currently streaming on Amazon. This is also a demonic thriller but doesn't have the support of Catholic experts like Nefarious does. The movie is based on the writings of Father Gabriel Amorth (5/1/192525-5/16/2016). Fr. Amorth was an Italian priest and exorcist in Rome. He claims to have performed tens of thousands of exorcisms.
Oscar winning actor, Russel Crowe plays the part of Fr. Amorth. The story is about a widowed American mother of two who inherits a castle in southern Spain. They journey to the castle and within a short amount of time her son, Henry, becomes possessed by the demon who calls the castle home. Catholics will recognize a lot of sacraments and latin and familiar church practices and language. The devil or demon inside Henry has super demon powers and Father Amorth nearly loses his soul in the battle. There are all the typical exorcism images such as bulging eyes, and coughing up gross things, bad language by deep voices and people being hurled at the walls like rag dolls. This is definitely a horror movie. If you like scary movies and jumping out of your seat then this movie is for you.
The film is definitely respectful of the Catholic faith. However, according to theological experts, it is not very factual in terms of Fr. Amorth's writings or the teachings of the Catholic faith. After watching this film though it is hard to not believe that the Catholic faith is the only way to battle possession and it is reassuring that the Church has an exorcism process in place.
This movie is rated R for violent content, language and some nudity. This is definitely not a family movie.
Leave a Comment
About the Contributor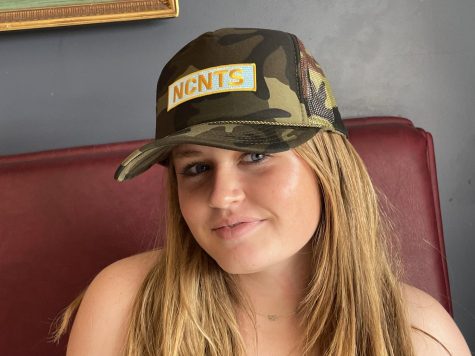 Annelise Motto, Staffer
Annelise Motto was born in San Francisco. She moved from the Bay Area to San Diego last year. She is a senior at Cathedral Catholic High School. She played...