Yearbook Plus
This year's yearbook presents students with a special opportunity to make their yearbook personalized. So how does this process work? In the beginning of this year's yearbook there is a QR code students will scan to create their yearbook plus account. Sign in with your Cathedral Catholic email address and create your own password. After creating your account, you will create a profile. The first step in creating your profile is to pick a photo of yourself. Then you can upload ten photos that are important memories of your highschool experience. These photos will be seen by the school when they view your profile so make sure the photos are appropriate or else your profile will be taken down. By selecting your favorite photos you choose your story to be depicted by others.
In this year's book an icon of a red camera is shown on pages that have extra photos of that event. For example on the first spread of the most recent yearbook you will see the red camera icon. Scan that icon to see photos from the first day of school as well as the first all school mass of the year.
This digital extension of the physical yearbook allows you to choose how you would like to remember the year. In my opinion one of the most exciting things about yearbook plus is the fact that the photos you upload will remain in the website and on your profile for thirty years! This means that when you show your yearbook to other family and friends twenty or more years from now they will be able to see the photos that meant the most to you.
In my opinion and experience as being the yearbook editor in chief, yearbook plus is one of the most exciting features in this year's book. One of the many things that yearbook staff struggle with is being able to uniquely feature every student. It is impossible when you have so many students, but a yearbook plus breaks the barrier of this impossible task. You create your own story by saving the most important memories from the year!
For more information on getting started with yearbook plus please visit https://www.jostens.com/yearbooks/advisers-and-staff/technology-and-experience/yearbook-plus
Leave a Comment
About the Contributor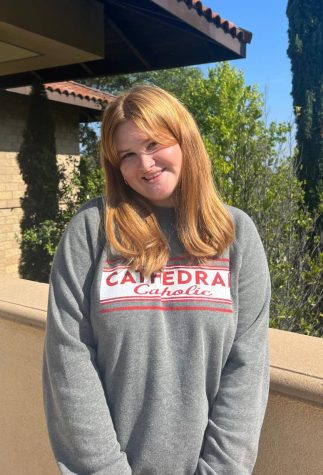 Julianne Cox, Staffer
What makes Julianne Cox unique? Her passion for journalism. This is her second year as a journalist, even though it has been in her DNA her whole life!...