United they stand
Hang on for a minute...we're trying to find some more stories you might like.
While some student athletes barely manage to get through the sports recruiting process once, Peyton Wilhite '19, the Cathedral Catholic High School girls' varsity volleyball team captain, recently went through the college committing process twice after she recommitted to play for Georgetown University.
"Starting the whole recruiting process over was a scary jump, but now that it's over again I just couldn't be more excited," Wilhite said.
The CCHS volleyball team recently started its new season, one it hopes will build potential and develop strong spirits, uniting the girls as a team.
"In recent years, a strength of ours has really been the lack of division," coach Ms. Juliana Evens said. "They all treat each other like friends whether a player is an upperclassmen or a lowerclassmen. They're just one team."
The team welcomed many new additions this year, including Madeline Endsley '20, who commutes everyday from Temecula to call herself a Don.
"Joining the team has been amazing," Endsley said. "Everyone has been super welcoming and really nice. They make the commute easier. There isn't any drama, and we all fit together really well."
However, injuries among the team present themselves as a large obstacle. Among the injured includes Wilhite, who hurt her ankle at the end of July and has returned only recently.
"It's been really hard not getting to play in the games that I've wanted to, but sitting out and watching has made me love the sport even more," Wilhite said. "I want to get back on the court as soon as I can."
Early in the season, the team has a 1-2 record and looks forward to making changes and learning from losses.
"We are still going through the process of figuring everything out," Ms. Evens said. "Losing matches is just a part of the process when our six starters aren't ready to go."
Although the team has suffered some losses, it strongly believes in its ability to come together after each loss, working harder and fighting through future matches. The work ethic of the team screams loud and clear, as the mutual connection between the team and its love for the sport prevails more than ever, Endsley said.
The upcoming Durango Tournament poses as the next challenge for the still growing team.
"The core group that we have has stayed really strong the past few years, continuing the great team chemistry from last year," Wilhite said. "Some of the same amazing girls are really going to help make this team."

About the Writer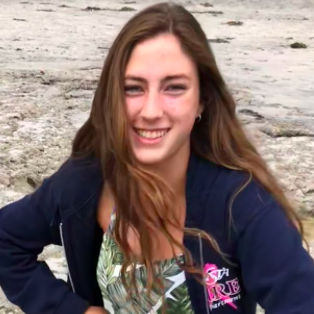 Rebecca Madden, Multimedia Editor
New to the experience of writing for an audience, I look forward to exploring my skills and pitfalls as an El Cid journalist. As this year's Multimedia...