Bonds beyond borders
When Cathedral Catholic High School student Clare Hannon '20 arrived on campus Jan. 8 to meet Argentinian exchange student Agus Lovato, Hannon was unaware of the new culture and life-long friendship she would discover as a result of the school's Argentinian Exchange Program.
"I'm so glad I signed up because I've met such a great friend," Hannon said. "It has been an amazing experience so far."
Established five years ago, the CCHS Argentinian Exchange Program hosts students from Our Lady of the Snows, a Catholic school in Buenos Aires, Argentina. A part of the Archdiocese of Buenos Aires, OLS shares a special Catholic bond with CCHS that goes beyond the interconnectedness of the exchange program, according to CCHS Spanish teacher and exchange program director Mr. Preston Hill.
"An important relationship between the two schools has really been developed through the exchange of students every year," Hill said.
As participants in the program, CCHS students and their families have the opportunity to learn about the Spanish language and culture while sharing their lifestyle with exchange students.
"The program allows for a wonderful bond to develop between the host families and the students," Mr. Hill said. "It also teaches them the value of multiculturalism and bilingualism."
Experiencing the program first-hand, Hannon uses her position as a host student to build unique friendships that transcend lingual and cultural borders.
An exchange student is a welcome addition to any family, Hannon said, emphasizing the positive change she has experienced since the arrival of Lovato.
"My favorite part of the program so far has been meeting new people from different cultures and countries," Hannon said. "Agus and I have become really close."
Lovato, who enjoys absorbing American culture and learning English, lives out her goals at CCHS. By attending classes with Hannon and enjoying her time at CCHS, she has gained a sense of everyday American school life.
"It has been incredible so far, getting to know so many new people and being able to spend time with Clare," Lovato said. "I've definitely learned so much."
Lovato and Hannon recommend the exchange program as a valuable way to get involved at CCHS and to explore the challenges and benefits of studying abroad in another country.
The exchange students depart Feb. 9 after spending a month in Southern California.
"I would love to do it again," Lovato said. "It's an amazing way to learn about other ways to live."
Leave a Comment
About the Contributor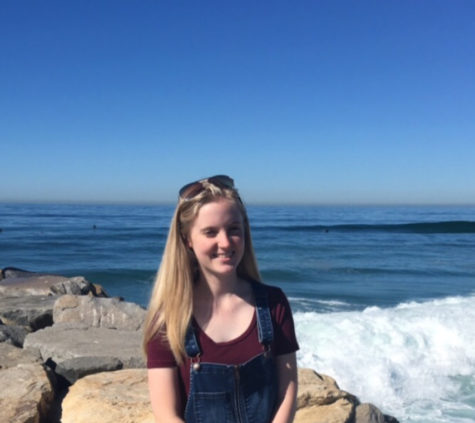 Savannah Dupper, News Editor
As a senior at Cathedral Catholic High School and the El Cid News Editor, I look forward to promoting positivity on campus by sharing my voice through...