El Sol highlights student art
Hang on for a minute...we're trying to find some more stories you might like.
Cathedral Catholic High School artist Cat Noya '18 walks around the halls of CCHS everyday recognizing her art on the walls, in classrooms, and most importantly, in the hands of students.
"It's super cool that I see my artwork everywhere," Noya said. "It's like a piece of me is being shared."
Noya, like many other CCHS students, are able to portray their art to the student body with the help of El Sol, the student magazine.
"Since I was a child, I've always been very artistic," Noya said. "As an artist, something that was very important to me was being able to illustrate my art and spread it to others."
El Sol provides Noya and other CCHS students the forum to express themselves.
"El Sol has given me the opportunity to share my art with the CCHS community," student artist Jennifer Vargas '18 said. "When I applied, I didn't even believe I would be able to get my art in, but I did and that was really cool."
The type of art that is demonstrated in El Sol not only includes drawings and paintings, but short stories, photography, and poetry are also featured.
"I think it's cool I get the opportunity to share my photography with the school," Vargas said. "The magazine isn't just limited to drawings, but all forms of art are included, which is great."
There are a number of different ways for students to get involved with El Sol.
"A lot of the art teachers as well as English teachers try to get their students to submit work, but a lot of the time students will just submit work themselves," English teacher Mrs. Laurie Allari said.
Students do not necessarily have to be artistically talented to get involved with El Sol.
"I created the cover, but my friend Katy Rhodes created the table of contents and a lot of people helped put the magazine together," Natalie Plumb '17 said. "Everyone has a part."
The El Sol magazine is now for sale on the CCHS website, located under the "Students" tab.
"Students should get El Sol to support their classmates and art," Noya said. "It's a way for students to express themselves and their art to others.
"As a community, we should support that."

About the Contributor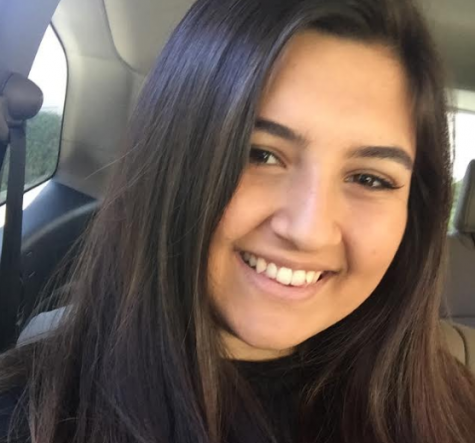 Nicole Barno, Assistant Online Editor
I consider myself a literature enthusiast and some of my favorites are Harry Potter series and The Glass Castle. A junior at Cathedral Catholic, I enjoy reading books and going to the beach on my free time. I work at SeaWorld San Diego. I am excited to contribute to the El Cid staff as Assistant Online Editor....