Making History
The quad salchow is an extremely difficult feat to attempt, in which the skater takes off from the back inside edge and lands on the back outside edge after completing four, full spins in the air. It was practically impossible, and barely attempted in the world of women's figure skating until Kamila Valieva, age fifteen, landed two quads at the Olympics on Monday. 
Valieva represented the ROC (Russian Olympic Committee) during the figure skating team event. She had skated the day before for the women's short program, in which she became the fourth woman to land a triple axel at the Olympics and earned first place.
Why is this a big deal? Up until recently, the triple axel- a jump in which the skater must take off from the front and land on the back outside edge (which adds an extra half spin in the air), was the most extreme jump in women's figure skating. Tonya Harding was the first American to land the jump, who was led by Midori Ito who first landed it in competition. In the 2018 Winter Olympics, US figure skater Mirai Nagasaki was the first American woman to land the triple axel.
This changed with the quad revolution of Russian female skaters such as Alexandra "Sasha" Trusova, Valieva's teammate, and the first female athlete to land a quad flip, quad lutz, and quad loop. 
Now, female skating is accelerating to greater heights and joining the men's figure skating quad craze. Valieva landed a quad salchow, and quad toe, however attempted and missed the last quad of her free skate program which is currently trending. During the entirety of both her events, Valieva jumped with her arms over her head, a feat that barely any figure skaters manage to do, which also adds to her grade of execution.
Outside the Olympics, Valieva also holds world records for the short program, free skate, and total score. She, alongside her teammates Anna Scherbakova and Sasha Trusova of ROC (Team Tutberidze) are heavily favored to land on the podium with a full Russian sweep. These three athletes are the only female skaters in the Olympics with the capacity to jump quads and triple axels alike. 
Kamila Valieva, at only fifteen years old, is making history. She will be participating in the Winter Olympics next Tuesday, February 15 and Thursday, February 17 for the Women Single Skating short program and free skating events. Watch as she dominates the Olympics and shatters records with her jumps and spins.
Leave a Comment
About the Contributor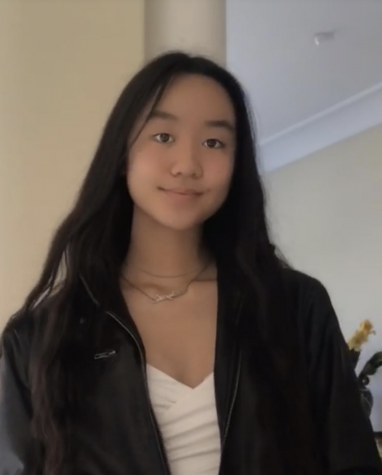 Hong-An Phan, Staffer
Hong-An Phan is a student journalist for El Cid Online, and is presently in her tenth grade year at Cathedral Catholic High School. This is her first year...