Finals throughout the years
Hang on for a minute...we're trying to find some more stories you might like.
The roaring whispers quiet, the crinkling of notes cease, and the stressing of students manifests throughout the classroom during the final exam. It's the last grade in the gradebooks, and can potentially affect the course of a student's future.
This setting, soon to be the scene of every Cathedral Catholic High School classroom, is better known as the winter semester finals, which start Dec. 17 and end Dec. 20, when students leave for Christmas break.
Every course has a unique skill it will test, and each individual has an independent way in which to prepare for finals week as a whole. CCHS students gain different techniques to master their craft of test taking each day of their journey through high school, but the most significant methods are those in preparation for final exams.

"It's something that I always have to be thinking of, especially in the month of December when I just want it so be break so much but I'm constantly reminded how much I should be studying and focusing more," Natalie Dion '19 said.

Although grades and tests become less impactful for more relaxed seniors, finals act as a deciding factor for most courses and final grades, which some colleges require to be sent in.
"It's hard to actually relax when you know the test will affect you grade no matter what," said Joshua He '19, who recently signed to the University of California San Diego for swimming. "It's not like I've just given up because of committing, it's exciting, but that's not who I am."
With two finals weeks per school year, students quickly gain experience for reflection and improvement.
"I was so scared for the first English final last year, and I honestly did terrible," Johannes Ong '21 said. "I was overthinking everything, didn't have enough time, and hated every single moment. By the time the spring one came I was fine and the test wasn't nearly as bad as I remember the first one being.
"I still over studied and knew too much about too little, but I lived."
Finals week forces students to do at least the minimum amount of introspection on both their personal past in test taking, grades and stress experience, building responsibility and assertiveness, most of the time unknowingly.
"I personally know that I have to spend way more time prepping for harder classes like math and history," Angela Norton '20 said. "I really dedicate time to make sure I actually understand everything and can remember it."
The CCHS system for final exams differs from many neighboring schools due to the shortened days and the dedicated week prior, dead week, asserting more emphasis and available preparation time. Maximizing the time given presents its challenges and is typically the area where students find struggle.
"I usually don't do anything social or anything the weekend before and devote all of that time to studying, but I usually get distracted," Dion said. "With the finals schedule in mind, I usually study for each class' test the day before I take it, and that's worked pretty well."
Applying past skills to the future is the true contributor to boosting grades and maintaining confidence through the week of stress and exam.
Fostering experience freshman year, the majority of CCHS students already survived their first round of exams, but as this winter week approaches, the freshman class is still left in the dark.
"I really don't know what finals are like at all," Michelle Moreau '22 said. "My middle school didn't do any final tests or anything as weighted on the final grade. I don't really have a plan for specific classes yet, but I study plenty for normal tests as it is and won't stop that now.
"I just have to keep the stress in check."
Based on the knowledge gained by all classes of CCHS peers, a successful approach to finals involves carefully combing through grades, study topics, and individual ways to handle consistent pressure.
"It's really all review, not brand new information from a different way harder course," Ong said. "Theoretically, the first unit test would have been harder so now I just have to avoid my mind going blank.
"It's just about being able to handle how you react to stress and honestly, experience helps."

About the Writer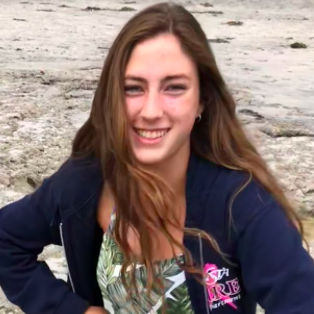 Rebecca Madden, Multimedia Editor
New to the experience of writing for an audience, I look forward to exploring my skills and pitfalls as an El Cid journalist. As this year's Multimedia...