Rosary Club members pray as a community in Christ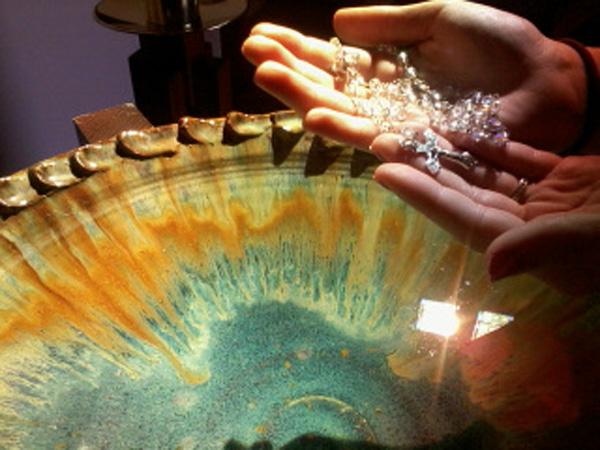 Hang on for a minute...we're trying to find some more stories you might like.
"For where two or three gather in my name, there am I with them (Matthew 18:20)."  This phrase comes to mind when Milana Tucker, sophomore and co-moderator of the Rosary Club, participates in pray with her fellow Rosary Club members.
She said, "Rosary Club is about coming together.  It's an opportunity to go with fellow students and pray together as a community in Christ."
Rosary Club meets every Wednesday at the beginning of lunch to pray one decade of the rosary.
Milana encourages her fellow students to participate.  She said, "It doesn't take long, so you should come and all are welcome."
The Rosary Club has a strong sense of unity within the Christian community of Cathedral. "It's a great opportunity that we can only have at a Catholic school," said Milana.
Co-moderator, religion teacher Mrs. Therese Carmona, enjoys the Christian unity as well. "Rosary Club is all about students being able to get together and spending ten minutes in prayer," she said.
Rosary Club also provides an opportunity for students who are interested to exercise their faith in a more serious way.
"I like leading the prayer because when I'm older I want to be a youth minister, so leading the rosary helps me get comfortable with spontaneously speaking to a group about God," said Milana.
"It's a time to get together with students who are willing to put their faith into practice," said Mrs. Carmona.