Boys tennis – young, developing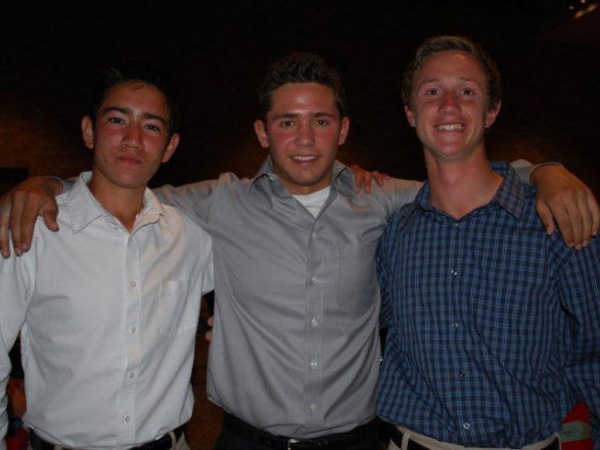 Hang on for a minute...we're trying to find some more stories you might like.
The spring season is in full swing for Cathedral Catholic's boys' varsity tennis team. At the halfway point, the boys have a 6-6 record. The team consists of eighteen players and two managers. In the starting group of nine players, there are two freshmen, five sophomores, one junior, and one senior.
The team captain is senior Sam Todd. Sam is also one of the team's standout players, along with sophomore Oliver Welsh, with a 29-0 record.
The varsity tennis team welcomed a lot of new faces this year, since it lost ten senior players from last year. This new team is becoming closer and working together.
"I want them to develop as a team and become better tennis players," said tennis coach Ron Marquez.
The team practices two hours a day with ninety minutes of tennis workouts and thirty minutes of weight room workouts. A normal practice can involve match play, the doubles drill, and court strategy and philosophy.
"Coach Marquez really does a great job of getting us focused and ready to play each match," said senior Matt Rosenburg.
As they tied for the Western League title and lost to La Jolla Country Day in last year's the CIF team finals, the varsity tennis players want to surpass their previous accomplishments.
"Hopefully we'll reach another CIF team final and this time win one more match," said Marquez.
The team's games are usually held at the CCHS tennis courts. So far, they have played Coronado, Saint Augustine, Westview, University City, Scripps Ranch, and La Jolla Country Day. Their next game will be on Tuesday April 19th against Saints at 3p.m.