Celebrating the Life of St. Peter Claver
Many think of our CCHS gymnasium when Saint Peter Claver is mentioned, however, as Patron Saint of slaves and interracial justice, lived a tried and true life.
St. Peter Claver was born in Verdú where he served as a Jesuit priest and obtained a mission to South America. On his journey there, he acquired medicine, bread, and tobacco to provide immediate relief to those in uncertainty.
Though, arriving in South America showed him the severity and sinfulness of slavery taking place. In Columbia, European colonists were enslaving captured Africans to work in plantations. His goal was to baptize and save as many Africans as he could. His dominant and masterful personality allowed him to live out this goal and baptize 300,000 Africans by the end of his life.
Claver soon earned the title "Apostle of the Negros," representing his dedication to aiding slaves. St. Peter inspires, "We must speak to them with our hands… before we try to speak to them with our lips."
Receiving Anointing of the Sick is a Sacrament fulfilled when one is gravely sick. As the plague swept through the 1600s, beloved Peter Claver was in need of fulfilling his final Sacrament before he soon died in 1654. Beatified by Pius the IX in 1850, he and his best friend Saint Alphonsus Rodriguez were canonized together in 1888 by Pope LeoXIII.
We celebrate his feast day in honor of his service to save Africans, not only from slavery, but from sin, through his world of baptism.
Leave a Comment
About the Contributor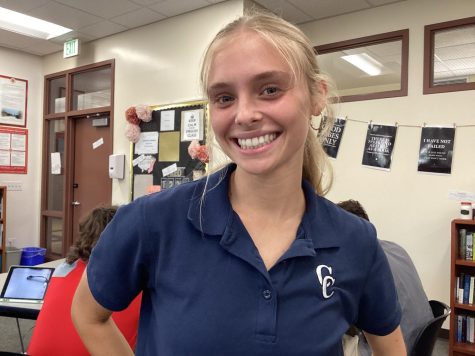 Nicole Moore, Photo Editor & Spiritual Life Editor
Nicole Moore is a first year staffer for El Cid Online. She was inspired by her success in previous English classes to pursue journalism for her senior...