Bucking tradition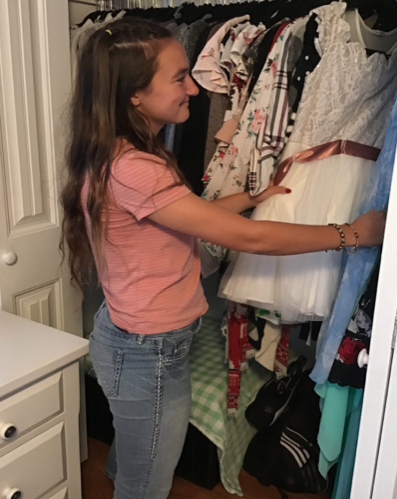 Sparkling decorations, upbeat music, delicious snacks, and endless dancing make homecoming a night to remember. Relaxing in comfortable clothes with my friends describes a perfect night out. I, for one, believe combining the two into one night is a brilliant idea.
Yet, no one at Cathedral Catholic High School seems to agree.

For this year's homecoming, the Associated Student Body chose the theme "Gloco," which will incorporate neon and glow-in-the-dark elements into decorations and dress code. Rather than traditional, formal dress attire, ASB encourages everyone instead to wear neon and white casual clothing, including leggings, shorts, and tutus. While many students view the unique execution of the dance as an exciting, fun opportunity, many more Dons feel a sense of disappointment.

"I thought, 'Oh, no,' " Megan Monroe '19 said. "I didn't want it to be casual. It would just feel like another Saturday night."  

Many students, and most seniors, agree with Monroe, expressing disappointment with theme, worrying the casual theme diminishes the uniqueness of homecoming.
"The anticipation is half the fun," Monroe said.
ASB, however, stands by its theme, hoping people will enjoy the dance.
"We encourage people to have an open mind and be positive about it," ASB moderator Mrs. Sara Rhodes said.
While I enjoy getting dolled up as much as the next girl, it is also a massive burden.
First, I have to work around mother's schedule in order to steal a couple of hours at the mall locating the perfect dress. More often than not, I visit multiple stores and malls to locate an appropriate outfit  that fits, abides by the dress code, looks cute, and preserves the budget. Sure, I could order online, but the hassle of dealing with getting the wrong size, not receiving what I expected, or any other unforeseen issue hardly seems worth it.
And trying to get a refund? Forget it.

CCHS student Erika Festa '22 does not harbor any strong opinions on how her first homecoming should occur.
"I wasn't really expecting anything," Festa said.
She feels excited for her first homecoming, and she plans to participate fully.

While some freshmen feel cheated out of an authentic homecoming experience, other students just look forward to their first all-school dance. After all, this generation has brought more change to the status quo than sometimes appreciated.
Why not initiate a modern update to an old, stale tradition?

If every homecoming is organized the same way, people will become bored with the dance and stop attending. ASB worked hard to revitalize the traditional homecoming, and, if nothing else, every student should give it an honest chance.
ASB encourages everyone to participate even if they feel apprehension about the new theme, Mrs. Rhodes said.
Why ruin a perfectly good night by focusing on how it could have been better?

In the end, the true purpose of homecoming remains: bringing the Cathedral Catholic community together. Whether we wear dresses or shorts, we belong united.
Therefore, I believe everyone should attend the homecoming dance and relish the opportunity to connect with the community that many members will be leaving in seven short months.


About the Contributor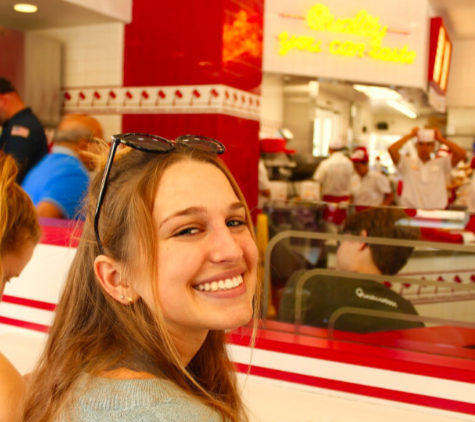 Sara Vechinski, Social Media Editor
As I ecstatically enter my senior year and second year on El Cid, I look forward to my new position of Social Media Editor, which I plan to take to new...