Sophomore students bond at annual class dance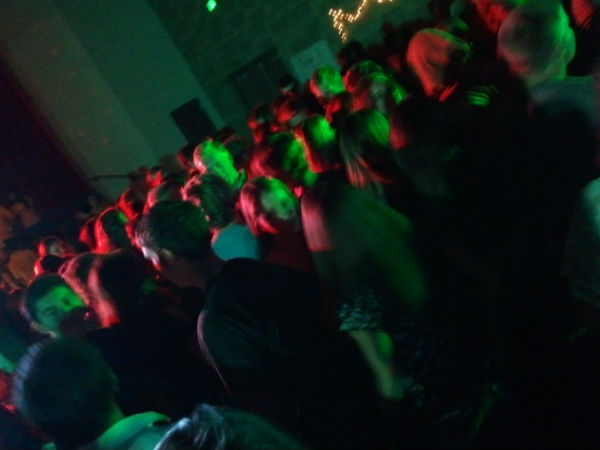 Hang on for a minute...we're trying to find some more stories you might like.
Cathedral's Sophomore Dance, featuring friends, fun, music, and dancing, was held on the evening of October 1st in the school theater.
The dance's theme was "Under the Sea," and the theater was glowing with colorful lights to compliment the theme. There were chips and a lot of candy for the dance-goers to snack on.
Some of the sophomores remembered their first high school dance during freshman year and they had better expectations for this year's dance.
"…it was awkward," said sophomore Olivia Paggiarino in regards to the Freshman Dance last year. She had confidence that the Sophomore Dance would turn out better than the freshman one. "I don't think it's going to be awkward because people will know each other more," she said.
Many of the sophomores expected a scant amount of people to be at the dance. "There won't be as many people because people aren't as eager as they were last year, but I still am," said sophomore Milana Tucker, before the event.
On the night of the dance, however, there was pretty good turnout. "About one third of the sophomore class was there," said Tucker.
The load of school work can take up students' time, so many of the sophomores were glad to have an opportunity to hang out with their friends. "I like seeing them [friends] outside of class," said Paggiarino.
Other sophomores used the dance as an opportunity to meet new people and make new friends. "I got to get to know some acquaintances better," said Tucker.
Many sophomores had a great reaction to the dance. "It was really fun," said sophomore, Brian Rogers.
The sophomore dance was an opportunity for the sophomore class to bond and have fun together. Paggiarino said, "It's one time where you can see all the sophomores together."