Teacher Ms. Gyben prepares to marry at Founders Chapel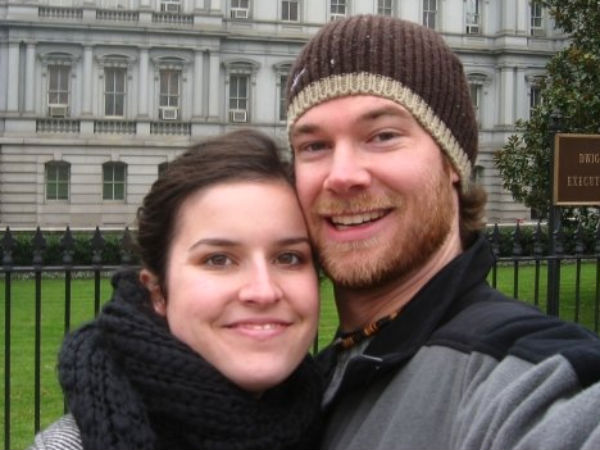 Hang on for a minute...we're trying to find some more stories you might like.
It wasn't love at first sight, but it was love finally, and it all started during a summer internship that Cathedral English 1 and 4 teacher Ms. Maggie Gyben took in Washington D.C.  while working for a U.S representative.
Conor McGee was part of the staff and worked with Ms. Gyben.  They became friends and stayed friends for months.  That is, until they decided to go on their first date to the movies.  They saw "Talladega nights."
After that, they continued dating, visiting museums, eating sandwiches, and enjoying each other's company.
"Before I realized it, I liked him," said Ms. Gyben.
Unfortunately, she had to return to her home in Seattle.  Ms. Gyben and Conor didn't see each other again for a whole school year.
When she went back to Washington D.C. to work full time at the Congress, they saw each other again, continued dating, and have been dating for years.
On May 22, 2011, Conor proposed at Balboa Park in front of the Lotus pond.  It was very crowded, she said, and he was searching for some thing in his back pack and suddenly took out a little box.
"Oh my gosh, it's happening!" she said.  "He said a lot of beautiful things, but all I can remember he said was that he loved me, wanted us to spend the rest of our lives together and 'Will you marry me?'"
A few tears of joy came out, and since that moment Ms. Gyben and her fiancé have been planning their perfect wedding.
The wedding will be at Founders Chapel.  The party is going to be simple, Ms. Gyben said, "nothing too fancy."  They will be serving Mexican food like carne asada.
For their honeymoon, the newlyweds will go to Australia for a month.