Weekly Weather Report March 26, 2017 – April 2, 2017
Hang on for a minute...we're trying to find some more stories you might like.
 As the month of March comes to a close, San Diego's abnormal winter weather pattern seems to have stabilized, and the presence of yet another high pressure system looks to bring seasonable temperatures and abundant sunshine. The mornings will be cool across the county, and those people in east county may find frost covered lawns. This warm and sunny pattern will persist at least through next week, when a chance for instability will arise again. This past week's series of weak storms stayed to the east, north and south, and little rain ended up falling within the county. Except for many areas of saturated soil, this dry period has been a relief.
San Diego County at a glance:
Tuesday: sunny 73/46
Wednesday: sunny 80/51
Thursday: sunny 74/51
Friday: sunny 68/46
Saturday: sunny 72/50
Sunday: sunny 75/51
The southwest looks to dry out following a storm series that brought thunderstorms and snow to upper elevations. However, much of west Texas will be under threat for severe storms and flash flooding. Many of these upcoming storms will have a potential to produce tornadoes and damaging winds. The northwest continues to receive additional rainfall and snow while the east coast faces a drier week. Lastly, the midwest also looks toward dry weather. However a chance for strong storms in southern Illinois as well as in Iowa brings a slight precipitation chance to the region.
U.S. geographical regions at a glance:
Northwest: rainy with heavy snow along the U.S. and Canadian border
Southwest: dry along the western sides of Arizona and upwards, chance of rain in the eastern side of the region
Midwest: primarily dry, though a chance of rain persists
South: warm, with heavy storms that have the potential for heavy rain
East: chance for rain

About the Contributor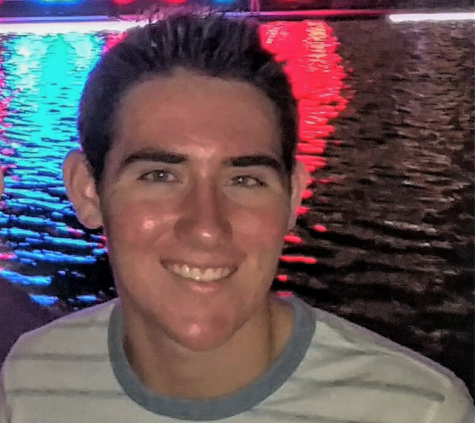 Carson Linxwiler, Photo Editor
 I consider myself  an ocean enthusiast, photographer and wilderness explorer. Being a lover of Mexican food, guacamole, EDM music, and positivity, I...