Weekly Weather Report March 19, 2017 – March 26, 2017
Hang on for a minute...we're trying to find some more stories you might like.
San Diego at a glance: Rainfall returns to the forecast! The movement of the high pressure system that previously stationed itself over the southwestern U.S. has allowed for a new low pressure system to sweep through the region. This high pressure system will result in the possibility for moderate to localized heavy precipitation. The system that aims to move through Southern California Wednesday will bring with it the chance for early season thunderstorms as well as over a half inch of rain. The system will move quickly and the rest of the week should remain dry; however, the chance for dense morning fog persists. Temperatures will remain in the mid to upper 60s across the county with partly to mostly sunny skies.
Tuesday: partly cloudy, chance for a rain shower 71/58
Wednesday: rain, chance for thunderstorms 62/51
Thursday: am clouds, pm sun 63/48
Friday: mostly sunny 66/51
Saturday: partly cloudy 63/50
Sunday: partly cloudy 66/50
U.S. geographical regions at a glance: The heavy rain from the northern pacific storm track continues to amass considerable rain and snow totals across the northwest. Rain returns to the forecast for much of California this week as the resident high pressure system has been replaced with a low. The midwest looks to thaw from the heavy snow last week, but a threat for freezing rain persists across the region as the western storms track east. The southern states are under alert as the end of the week poses a threat for severe weather. Strong thunderstorms are likely throughout the South with the possibility for hail and tornadoes. Much like the midwest, the east coast will remain dry with seasonable temperatures.
Northwest: snow and heavy rain (flooding forecasted)
Southwest: precipitation variable, chance of snow in the higher elevations, warm in the deserts
Midwest: freezing rain possible
South: warm, potential for severe storms later this week
East: dry, further north chance for snow

About the Contributor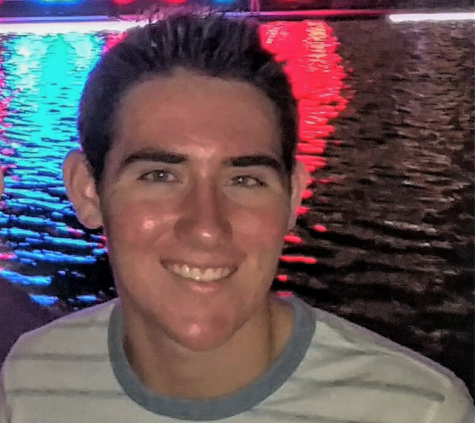 Carson Linxwiler, Photo Editor
 I consider myself  an ocean enthusiast, photographer and wilderness explorer. Being a lover of Mexican food, guacamole, EDM music, and positivity, I...