Traveling with El Syd: A Day in Big Bear
The Road to the Mountains
Friday morning, my family and I started our adventure to Big Bear. We knew we were close once we saw the rows of pine trees along Highway 18. Indeed, the fresh air was a welcomed difference from our city environment in San Diego.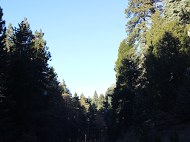 Before we approached the town of Big Bear, I noticed an exit sign for Lake Arrowhead, and I insisted we take a slight detour to witness the fall colors among the evergreens. I grabbed my camera and shot the scene.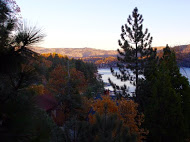 Despite the "No Trespassing" gates at Lake Arrowhead, I decided to capture this transcendent moment. The lake resembled a mirror, and the trees hugged the water's edge. It was beautiful.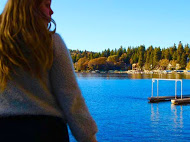 We arrived in Big Bear at noon, and pulled into a snow covered driveway which paved the way to our log cabin.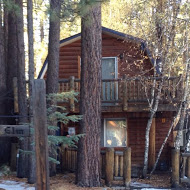 After turning up the heater and unpacking, we hit the town. We walked down the alpine streets admiring the décor and the many Christmas wreaths. We then ate lunch at Jaspers SmokeHouse and Steaks.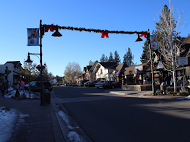 We started up the car and drove around tucked away neighborhoods. Eventually, we came across a property that had direct access to the lake. Being a bit risky, I decided to walk through the backyard and snap photos of the cotton candy sky.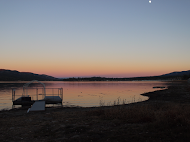 Following the sunset we had dinner at Cowboy Steakhouse. If you like random knick knacks and Johnny Cash on the radio, this place is for you. The North Pole Fudge and Ice Cream store provided delicious sweet treats to end our trip, and it definitely hit the spot .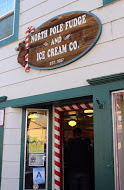 Big Bear was an amazing experience for my family to grow and I would definitely recommend the following spots to anyone making a trip up to the mountains.   The Ski Slopes (Bear Mountain and Snow Summit)
Pine Knot and Village Drive

Ohnatural  (make your own candle)

Black Fox Trading Post (Native American gifts)

Room To Room (Holiday Shop)

Elm Street and Willow Avenue cabins

Lake Arrowhead (take State Highway 173 around the lake and village)
About the Writer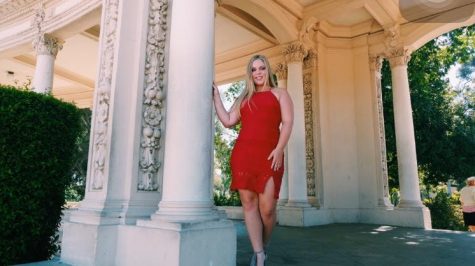 Sydney Calhoun, Managing Editor
As a result of my whimsical spirit, booking flights on American Airlines has become a hobby and picking up the monthly copy of VOGUE is routine. Aside...