Reasons for the season
Christmas, a time for presents and decorations along with cookies and sweets while children await a visit from the beloved Santa Claus, brings joy to Christians all over the world. However, for William Staples '19, who volunteers at the Boys and Girls Club, the Christmas season means more than what is advertised, as it serves as a time to honor Christ through giving back to the community.

"The Boys and Girls Club helped me understand that spending time with others and helping people out is much more rewarding than materialistic things, especially during Christmas time," Staples said.

The Boys and Girls Club, which gives underprivileged and at risk kids and teens a safe place to learn and have fun, taught Staples about the real meaning behind Christmas. While assisting students with their homework and helping out in any way possible, Staples experienced true happiness by demonstrating selflessness.
"It is important to think about Jesus during the Christmas season because it is about giving and not receiving," Staples said. "We should all think about what Jesus would do and try to reflect on his actions."
In order to focus on serving others and honoring Jesus during the holiday season, Miss Christine LaPorte, the leader of the Dons for Life club, which is dedicated to protecting vulnerable human lives, will hold an annual diaper drive to help local pregnancy research centers.

Additionally, Miss LaPorte explains the importance of honoring Jesus and being grateful throughout Advent to strengthen one's relationship with Him.
"Advent is a time of preparation and waiting for the coming of our Lord," Miss LaPorte said. "He humbled Himself and became man to share the human experience with us and then ultimately, to die for our sins. Recently, I taught my classes joy, a simple way to focus on Christ this Christmas."
While focusing on the true meaning of Christmas, Miss LaPorte's family decided to forego gift giving last year, hoping to show that the importance of the holiday lies within Christ himself and spending time with loved ones.

"Jesus calls us to be in community with one another," Miss LaPorte said. "By spending time with my family last Christmas in such meaningful ways, I felt their love, and we all know that is God's love."
By focusing on Jesus throughout Christmas time, Father Martin Latiff, a Cathedral Catholic High School priest, explains how one's spiritual selves will be fortified.

"We are preparing for the grace that God is giving us this Christmas," Father Latiff said, "a grace that will help us to be filled with joy, hope, a spirit of thanksgiving, and a closeness with Jesus Christ."
While many devout Catholics stress the importance of focusing on Jesus throughout the Christmas season through prayer and stewardship, Father Latiff explains people may also still enjoy the merriment of the holiday fun.

"We can certainly enjoy the many opportunities to gather with family and offer gifts to each other," Father Latiff said. "[These experiences] should symbolize the joy we need to live the season, which is rooted and based in Christ but expressed to others."
Catholics are taught to selflessly honor Jesus throughout Christmas time and to give to charity and those in need while continuing to pray and attend mass in order to strengthen their faith and spiritual well-being.

"Jesus first, others second, yourself last," Miss Laporte said.

About the Contributor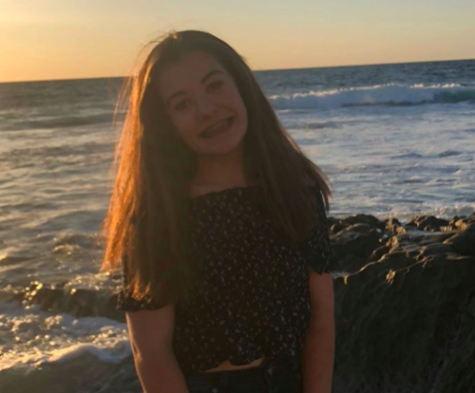 Lauren McKittrick, Assistant News Editor
With a strong passion for writing, I aspire to improve upon my skills as El Cid's Assistant News Editor this school year. While this opportunity allows...