Kanye West: Too Far or on Par?
Bipolar disorder, also known as manic depression, includes episodes of mood swings with depressive lows and manic highs. 
Ye, also known by his birth name Kanye West, is an American rapper, well known in the music industry. Ye has many prominent songs like Flashing Lights, Stronger, and Power. 
Although Ye has created many number-one singles and is featured on the Billboard Hot 100, Ye is more commonly known by the heavily controversial drama he has caused with young women such as Taylor Swift and Billie Eilish.
At the 2009 VMAs Taylor Swift won Best Female Voice Award at age 19. During Swift's acceptance speech, Ye went on stage and took her microphones saying, "Taylor, I'm really happy for you, I'ma let you finish, but Beyoncé had one of the best videos of all time! One of the best videos of all time!"
This event was only the beginning of a downward spiral, year by year Ye retaliates in bigger and bigger ways.
More recently, on February 5th 2022 Billie Eilish stopped her concert in Atlanta to help one of her fans get an inhaler. After helping her fan, Eilish says "I wait for people to be OK until I keep going," referring to the tragedy that occurred at Travis Scott's Astroworld concert earlier this year. 
Ye addressed this comment in an Instagram post on February 11th stating that until Eilish apologizes for what she said, he will not perform at this year's Coachella.
This pattern of causing drama with young women has continued throughout Ye's career. There is rising concern from Ye's fans and close family that his erratic behavior is a result of his bipolar disorder he got diagnosed with in 2016. 
The combination of his rash decisions like interrupting Swift's acceptance speech, "calling out" Eilish, to even claiming to run for the 46th US president, clearly point to Ye's battle with mental health. 
Ye's actions begin to spark the question, whether his choices are excusable by his medical diagnosis and when he has taken his actions too far.
Over the past week, Ye has taken to Instagram to turn his fans against comedian Pete Davidson, Kim Kardashian's current boyfriend.
On Instagram, Ye has been referring to Davidson as "Skete" and has been asking his fans to go after him. Many believe this act of aggression is another manic episode due to Ye's battle with his bipolar disorder. 
After posting agressive Instagram posts for the past week, Ye posted a formal apology taking accountability for his actions. In this apology Ye states, "I know sharing screenshots was jarring and came off as harassing Kim. I take accountability. I'm still learning in real time. I don't have all the answers. To be a good leader is to be a good listener."
After releasing this statement, less than days later, West returns to posting erratic messages on Instagram. These current posts refer to Pete Davidson, and Perez Hilton.
Over the years, Ye has been involved in the majority of "celebrity drama" ; this direct attack on others is causing some to feel empathy for Ye, while others think Ye's diagnosis can no longer be his excuse for his actions. 
All in all, this consistent cycle of Ye creating tensions between artists, to even issuing physical threats to Davidson, points to Ye using his mental health as an excuse for his actions. When will Ye take accountability for his action and stop pinning his decisions on his medical diagnosis? 
Leave a Comment
About the Contributor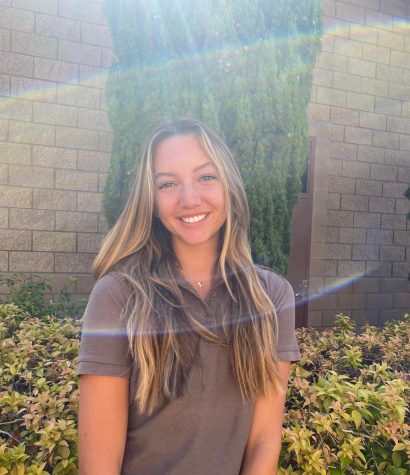 Brooke Johnston-Quirarte, Social Media Editor
Brooke Johnston-Quirate is a junior at Cathedral Catholic High School. Brooke was born in San Diego, California and her birthday is on August 13th. She...