Week in Pictures September 16, 2019 – September 20, 2019
Cathedral Catholic High School community participated in many on-campus and off-campus activities last week. The Associated Student Body Moderator Mrs. Sara Rhodes hosted a meeting at lunch for club leaders to discuss the upcoming club day, where honor societies and clubs will introduce themselves to the student body and recruit new members. In regards to sporting events, varsity girls tennis lost to Patrick Henry High School and La Jolla High School, varsity field hockey beat Scripps Ranch High School 3-0 and lost to Torrey Pines High School 5-1, boys varsity water polo won the America's Finest City Tournament, and boys sand volleyball beat Francis Parker High School. Lastly, varsity football beat Eastlake High School 44-7, granting Coach Sean Doyle his 200th career win. Mock Trial held an informational meeting to discuss logistics. Additionally, President Donald Trump visited San Diego to host a fundraiser and to view construction of the Mexican-American border wall. The first Kairos retreat parted Wednesday to spend three days at the Palomar Christian Conference Center in Palomar Mountain, CA. Dons For Life hosted Brooke Karmie, who discussed how DFL can expend their pro-life activities on campus. Best Buddies held a bake sale at lunch to raise money for their society, and The Global Climate Strike drew many CCHS students to march, urging the government to ptotect the climate.
About the Contributor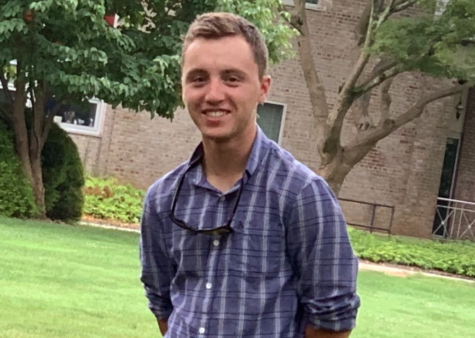 Alex Woodmansee, Photo Editor
After my first year as the Sports Editor for El Cid, I progressed to Photography Editor, as photography fits my skill set very well. I originally joined...