Week in Pictures September 9, 2019 – September 13, 2019
This week at Cathedral Catholic High School, sports, honor societies, and theatre were in full swing. The Rho Kappa National Social Studies Honor Social Studies Honor Society created posters thanking first responders. The varsity volleyball team defeated The Bishop's School 3-0, and the varsity football team fell short against Helix Charter High School Friday, losing 45-27 after a long, close game. Callbacks for the CCHS production of The Game's Afoot occurred, and the robotics team prepared for the fall rally during Robot Monday in the STEAM building. Lastly, drama students performed at the first CCHS cabaret of the year in the Guadalupe Theatre, where singing Dons performed musical pieces according to the theme, Best of Broadway.
About the Contributor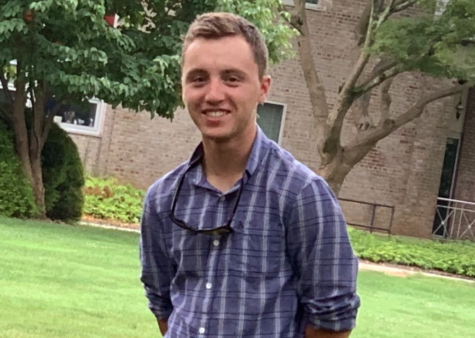 Alex Woodmansee, Photo Editor
After my first year as the Sports Editor for El Cid, I progressed to Photography Editor, as photography fits my skill set very well. I originally joined...