CCHS alumnae softball reunion cut short due to COVID-19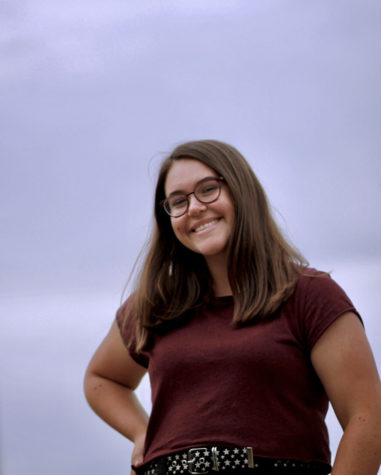 More stories from Angelina Hicks
When Cathedral Catholic High School alumna and current University of California, Los Angeles softball player Megan Faraimo '18 won the 2019 Women's College World Series, she experienced a feeling unlike anything before.
"The hype, the energy of the crowd, and the competitive spirit among both teams is a feeling that's hard to describe," Faraimo said. "I felt like I had to pinch myself a couple of times to make sure I wasn't dreaming. Such an unreal feeling that I hope to experience again."
However, Faraimo never had the chance to experience another Women's College World Series this year. Due to the COVID-19 pandemic, the 2020 season was cancelled after 26 games, 25 of which were wins.
"I'm thankful that precautions were taken in response to the COVID-19 outbreak, but I was still pretty torn up about our season being cancelled," Faraimo said. "I was heartbroken not only because we had worked extremely hard to get to PAC play and the rest of the season, but because our seasons would potentially miss out on their last year celebrations."
Another CCHS alumna, Sara Rusconi-Vicinanza '19, also committed to UCLA, reuniting with Faraimo on the diamond for a brief season after one year apart.
Rusconi echoes Faraimo's disappointment regarding the cancelled season, especially as a first-year player.
"The day we found out about COVID-19 cancelling our season was definitely a hard one," Rusconi said. "There were a lot of emotions in the beginning of frustration and sadness that we couldn't continue what we had going on. We were having a lot of fun and doing really well."
The girls, both staying at home in San Diego, have made a point to keep active until they return to the diamond.
"Luckily, I have equipment at home that helps me stay on track in terms of strength and conditioning," Faraimo said. "As for softball, my little brother has been playing catch with me and pitching to me as well."
Rusconi found herself playing softball at UCLA after she decommitted from the University of San Diego, due a coaching change, Rusconi said.
"Faith played a huge part in my journey once I decommitted from USD," Rusconi said. "I was unsure of my next step and just trusting in God's plan for me was all I needed."
During 2019, Faraimo earned National Collegiate Athletic Association Third Team All-American honors, the Pacific Athletic Conference Freshman of the Year Award, National Fastpitch Coaches Association All-West Region First Team honors, Pacific Athletic Conference First Team honors, Pac-12 All-Freshman Team honors, and a Top 10 finalist for the National Fastpitch Coaches Association Freshman of the Year award.
Faraimo was a key factor in tallying the University of California, Los Angeles' 12th national championship, the most of any competing National Collegiate Athletic Association Division I college.
Faraimo also went 16-4 with a 14.1 ERA and 143 strikeouts in 114 innings pitched at UCLA. In addition, Faraimo helped the United States U-19 Women's National Team to gold at the World Baseball Softball Confederation Women's Softball World Cup, where she totaled 43 strikeouts, one perfect game.
While at CCHS, Faraimo secured one San Diego Section California Interscholastic Federation Open Division Championship her junior year, and one runner-up title her senior year. Faraimo boasts 1029 strikeouts, 78 wins, and 0.40 earned run average throughout her four years on varsity, she earned 2018 Gatorade National Softball Player of the Year recognition. Rusconi also possesses one San Diego Section California Interscholastic Federation Open Division Championship and one runner-up title, in addition to her 70 RBIs, 102 hits, and .326 batting average after four years on varsity. 
Faraimo and Rusconi also led the Dons to a top 50 national ranking according to MaxPreps twice during the 2017 and 2018 seasons.
Although the season did not end as expected, Rusconi and Faraimo look forward to the upcoming seasons.
"Playing with [Faraimo] is awesome," Rusconi said. "She's a great player and even better person, and I can't wait to see what she can accomplish at UCLA as her teammate. Next season I hope that we can be better than we were this year. I think in the short time we had, we learned a lot about ourselves and I hope we can take these lessons and be even stronger next year."
Faraimo echoes a similar statement.
"I was excited to hear that [Rusconi] was joining our team," Faraimo said. "I just think it's really cool that we played high school together and now have the opportunity to play in college together. I hope that we are able to hit the ground running next season. 
"We ended the short season on such a high note and I hope that we can continue to build off of that."
Leave a Comment
About the Contributor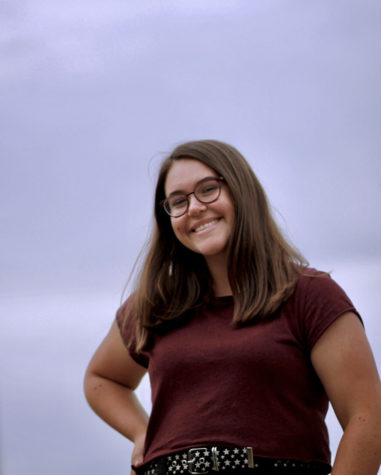 Angelina Hicks, Managing Editor
During my third school year on the El Cid staff, this time honored with the title of Managing Editor, I plan to spend every moment not only striving to...