Religious divisions
Will the proposed United Methodist Church division regarding same-sex marriage affect Catholicism?
When First United Methodist Church of San Diego lead pastor Rev. Trudy Robinson thinks about Christianity and the LGBT community, she welcomes all people.
"[FUMC] will remain a place where all are welcomed as beloved children of God, and our pastors will continue to focus on the discipleship of the congregation," Rev. Robinson said.
However, a diverse counsel of the United Methodist Church recently proposed a split due to conflicts regarding LGBT believers and gay clergy members. If implemented during the next General Conference in May, a new, traditionalist branch of the United Methodist Church will oppose same-sex marriage, while the main body of the church will recognize LGBT members and clergy.
FUMC identifies as strongly inclusive and accepting of all people, claiming they have "open hearts, open minds, open doors" on its website homepage.
Additionally, Cathedral Catholic High School has increased focus on diversity and inclusion during past school years, and although modern Christian teaching emphasizes love and acceptance toward all people, issues regarding divorce, same-sex marriage, and migration are commonly debated among Christians.
Although a separation may bring about a solution for the United Methodist Church, it may result in unforeseen consequences.
"A separation is an extreme solution to the problem," CCHS chaplain Father Paul de Soza said. "As Catholics, we should never get to that point of splitting because we know that [Catholicism] is the church created by Christ. 
"I think [the split] is a sad occurrence." 
Although concerns regarding the LGBT community does not serve as a pressing Christian issue, recurring conflict and inability to find a balance resulted in the recent proposed split.
"Every human is created in God's image and likeness," Kate Foster '20 said. "Every person, no matter sexuality or identity, was created by God, has human dignity, and deserves respect. I don't understand how Christians fail to practice tolerance and inclusion."
Foster leads the CCHS Prism Club, an organization created to provide a safe space for LGBT CCHS students and allies. As its first year in existence, the club, which is fully authorized and encouraged by CCHS administration, strives to increase diversity and inclusion at CCHS. 
"Jesus preached to the people society hated the most," Foster said. "He showed love to lepers, prostitutes, tax collectors, and Samaritans.
"If Christians continue to fail to include LGBT believers, then they are failing to adhere to Jesus's teaching."
Although many Christians view same-sex marriage and the LGBT community with positivity, other believers, including the proposed new domination of the United Methodist Church, remain steadfast in traditional views.
"The Catholic Church has many places where gay people are welcome, but Jesus was clear in the Gospel that marriage is between one man and one woman who unite to become one flesh," Father de Soza said.
In an effort to increase inclusion on campus, CCHS Principal Dr. Kevin Calkins implemented various stakeholder groups, including the racial task force, and events, like National Migration Week and Catholic Schools Week, to hone a diverse school community and emphasize that CCHS welcomes all people.
Despite conflicting opinions, most Christians agree that splitting denominations further is not a step in the right direction.
"Usually, when there have been splits in the past, there are sections of the Church that refuse to follow the religious authority," Father de Soza said. "There are so many implications. They choose not to believe certain things the Pope tells them to believe, and there is also a social implication. 
"Something that was once one is now separated, and unity is lost."
The Methodist Church, the third largest Christian denomination, split once over the issue of slavery in 1844, but it reunited in 1939. 
"While nothing can be stated with certainty, if this plan does pass, it will have very little effect on the worship and ministries of [FUMC]," Rev. Robinson said. "We have done the hard work over the past few years by having these conversations and making the decision to be inclusive and supportive of all who are called by God to our church or ministry."
Leave a Comment
About the Contributor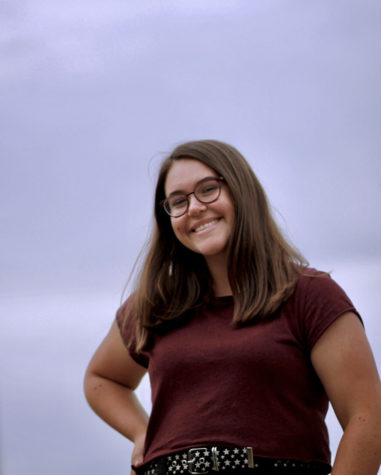 Angelina Hicks, Managing Editor
During my third school year on the El Cid staff, this time honored with the title of Managing Editor, I plan to spend every moment not only striving to...