Hold your horses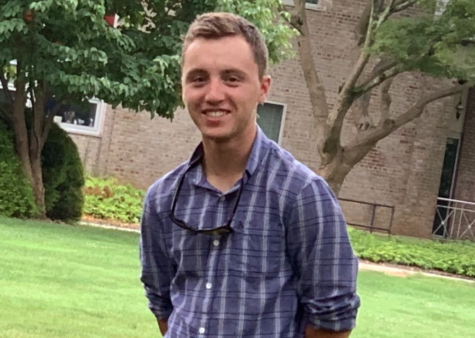 More stories from Alex Woodmansee
Elizabeth Breitmeyer '20 never thought she would be in charge of the equestrian team during her third year at Cathedral Catholic High School, but with the help of co-captain Taber Ball '20, she pushed to improve both herself and her teammates day in and day out. The team is led by junior co-captains this year, which may seem unconventional, but both have been riding for several years and are no strangers to the sport.
"This year, having a larger team competing and lots of new talent, I expect that we will be able to take this title again, as well as hopefully take titles in junior varsity and other disciplines," Ball said.
A typical practice for Breitmeyer and other riders includes a warm-up walks and jumps for the horses. The practice continues with a course similar to show courses outside of school.
Due to a shortage of larger teams in San Diego County, the CCHS equestrian team competes in the Orange County Interscholastic Equestrian League, which is comprised of teams from north county, Los Angeles, San Juan Capistrano, and Laguna Hills. The Dons look to compete in eight shows during the course of the upcoming season.
"Since there aren't many teams near us, we compete in Orange County for [a more competitive field]," Breitmeyer said.
The team started off the season well in its recent show OCIEL three & four after it became varsity school champions and the junior varsity school reserve champions. Ball also was rewarded with becoming the varsity individual champion, and CCHS rider Ferran Fernandez Servitje '21 became the junior varsity individual champion. These victories signal a strong start for the Dons, who plan to continue the success throughout the season.
Fernandez, a member on the JV team who previously earned a show win, does not let the pressure of being the only boy on the girl-dominated team stop him from pursuing his sport.

"[I don't feel uncomfortable] because everyone is really nice and positive and making everyone feel like they fit in," Fernandez said. "I'm used to the fact that in the horse shows there aren't many guys, especially my age."

Fernandez has been riding for four years now, and the sport can be traced through his bloodline. His family has been breeding horses since his great-grandfather, who started many years ago.

In addition to Fernandez, the team has nearly doubled in size from last year. This growth allows for the team to be more competitive with other large teams, compared to the smaller squad from last year.

The team looks up as it expects another successful year following the 2017-18 season. A combination of new and experienced riders has proven successful in the past, and they are headed into this season with double the riders and spirit from last year.

"We're excited for this upcoming season, and we've had good results so far after our victories [this season]," Breitmeyer said. "We've been looking especially good so far, and we hope to win the overall varsity school championships at the end of this year."

About the Contributor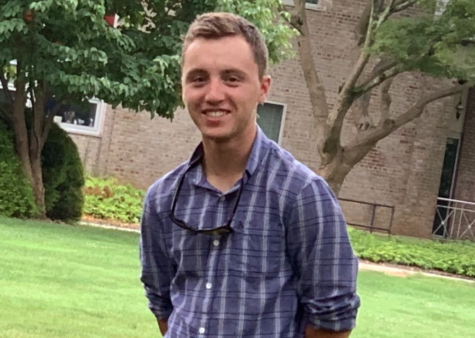 Alex Woodmansee, Photo Editor
After my first year as the Sports Editor for El Cid, I progressed to Photography Editor, as photography fits my skill set very well. I originally joined...