Saying goodbye to legends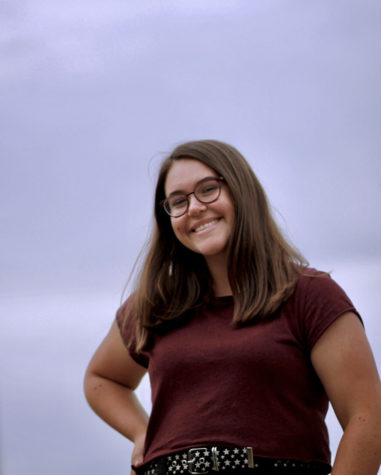 More stories from Angelina Hicks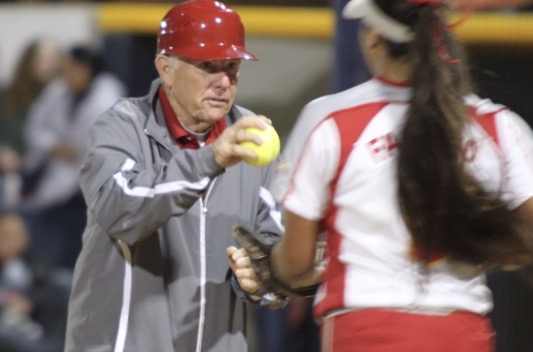 When students see athletic director assistant Mrs. Maria Oliver, 27-year employee of the University of San Diego High School and Cathedral Catholic High School, full of school spirit on the sidelines of a CCHS basketball game, they never would guess she worked at CCHS rival Saint Augustine High School for four years prior to her current career.
"I have many friends who work at Saints," Mrs. Oliver said. "My husband is even a graduate from Saints. We all go back and forth about game wins or championships. The athletic director always teases me. The competition and rivalry has been fun. I'll miss that."
After her 27 years as a Don, Mrs. Oliver will retire after this school year in order to begin a new chapter in her life with her family. However, to spend more time with her immediate family, she needs to sacrifice something else in her life: her Dons family.
"It's time now [to retire]," Mrs. Oliver said. "My husband is retired, and I have grandchildren. It's time to take some time for them, but it's bittersweet. I will miss [CCHS] enormously. It's been apart of my life for all these years. I don't see coming to Cathedral every day as just coming to work. I see it as coming to spend time with my family."
To Mrs. Oliver, building relationships with her co-workers, especially Director of Athletics Mr. David Smola, highlights her nearly three decades working in Catholic education.
"The biggest pleasure has been working with David Smola for so long," Mrs. Oliver said. "He has been an inspiration for me. I am blessed and lucky to work with such an amazing administrator. He's fair, and he doesn't judge. He listens to the kids, and I've learned so much from him.
"That's why I enjoy my job so much."
Mr. Smola echoes the same sentiment toward Mrs. Oliver.
"Mrs. Oliver has a welcoming spirit," Mr. Smola said. "She wants every guest, parent and student to have a great experience attending one of our events or visiting our office. The number of lives Mrs. Oliver has touched over the years is evident from the number of emails from past alumni and former co-workers she receives on a daily basis."
Similarly, Mr. Joe Kilroy, current CCHS history teacher and softball, football, and basketball coach, will also retire this year after 16 years of teaching at USDHS and CCHS. Mr. Kilroy began his teaching career at Pacific Beach Middle School, where he taught for one year before leaving to teach at USDHS.
"It was the worst experience," Mr. Kilroy said. "It was so much different than a Catholic school. There was no control."
After seeing an advertisement, Mr. Kilroy came to work at USDHS for two years before eventually coming to work at CCHS, making it one of the best decisions he ever made.
"At CCHS, there's respectful, good kids," Mr. Kilroy said. "The kids are great, the teachers are great, and the sports are great. It has been awesome. I didn't choose to come here. It chose me."
However, although Mr. Kilroy and Mrs. Oliver each started their teaching legacies at different schools, they found themselves at USDHS and eventually CCHS, where currently they both are involved heavily in CCHS athletics.
At the recent CCHS Athletic Department Award Ceremony, Mrs. Oliver received special recognition for her efforts in the athletic department, and Mr. Kilroy was awarded the Assistant Coach of the Year Award, which was renamed the Joe Kilroy Award.
"Knowing the kids in the classroom on the field and basketball court has really impacted my career," Mr. Kilroy said. "Winning championships in football and softball will always be memorable."
For both Mr. Kilroy and Mrs. Oliver, the reward of teaching Dons for so many years manifests when students come back to visit, reminding them of the successful years they have spent involved with CCHS athletics.
"The best memories will always be kids who come back after they graduate," Mr. Kilroy said. "It's always nice to see them."
With the award ceremony commemorating the long-time employees, both Mrs. Oliver and Mr. Kilroy feel prepared to move on to new eras of their lives.
"It's time for the new chapter in my life, and I'm looking forward to it," Mrs. Oliver said. "I will miss this enormously."
About the Contributor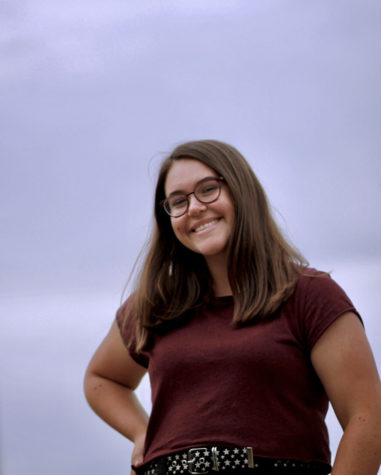 Angelina Hicks, Managing Editor
During my third school year on the El Cid staff, this time honored with the title of Managing Editor, I plan to spend every moment not only striving to...