The Death of Dead Week?
A whole semester is coming to a close here at Cathedral, and much like how the temperature has changed, administration has made a drastic change themselves.
Removing several days from dead week was a decision made by administration that when it was announced had little to no discussed reason behind it. Many students left finding out about the change from teachers just days before finals.
"I feel like dead week should be a week. The point of dead week is to give us space to review a whole semester of content, not to pile on more quizzes and lessons" says Sabrina Calderon '25. Piling on new material so soon to when students will be tested on past material is illogical.
Much like how you wouldn't begin a new unit before taking an exam on the previous one to make sure past material isn't forgotten.
"I get where teachers are coming from when they give us quizzes right now to 'boost our grades before finals', but preparing for those quizzes only makes us do worse on our finals eventually" says Anastasia Miskova '25.
Some have called dead week a waste or useless, but the only reason it was seen as useless in the past is because it was not utilized correctly. Giving students study space before they begin what is notoriously the most difficult time of the year would be the intelligent thing to do.
Especially without proper explanation from administration as to why they decided this. This could've been better received if the administration came out and explained their reasons instead of trying to disguise their choice and let students find out through rumors. Allowing us to wear Pajamas on Monday was the least they could do.
Leave a Comment
About the Contributor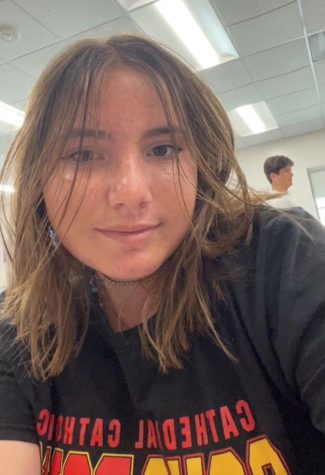 Lucy Miller, Culture Editor
Hi! Im Lucy Miller, a Junior attending Cathedral Catholic High School and working as the Culture Editor for CCHS Dons Press. I love being active in my...