Dia de Los Muertos
Día de Los Muertos is a Spanish Holiday that is translated as "Day of the Dead "; celebrated on November 1st and 2nd. During these days, people celebrate the lives of their loved ones by placing offerings(ofrendas) on an at-home altar. Some typical ofrendas include: food, photos, perforated paper, flowers, or bread.
These ofrendas are required to represent the 4 elements: Earth, Wind, Fire, and Water, so that the spirits can get their needs met. Cathedral Catholic has their very own "offerenda" located in the academic center. All week, students may visit the altar in respect for the loved ones lost to the CCHS community.
Did you know that Día de Los Muertos actually has religious significance? It is typically associated as a Catholic holiday in which the church acknowledges loved ones who have passed on to purgatory.
A major misconception about the day is that "Día de Los Muertos is Spanish Halloween." However, this is entirely incorrect as it actually originated as the ancient mesoamericanos believed death is inevitable, instead of mourning, we should celebrate the life of a person on earth.
Overall, Día de Los Muertos is a celebration of life rather than a mourning of death. People use offerings to adknowledge how significant the lives of their loved ones were to them!
Leave a Comment
About the Contributor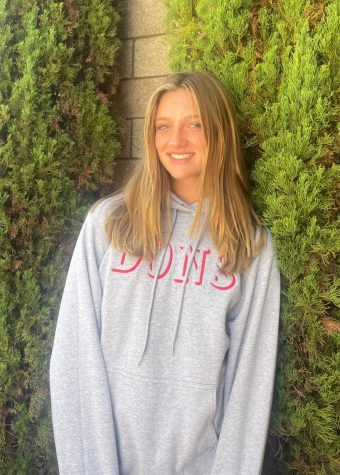 Elle Brennan, Staffer
Elle is from San Francisco. She is super friendly and talkative and is excited to try a new writing style as an El Cid Online staffer. Her approachable...