St. Therese of Lisieux
This week we celebrated the feast day of St. Therese of Lisieux, the patron saint of the missions. She was born on January 2, 1873 in Alencon, France. Therese's mother describes her as a very stubborn child who was also alarmingly precocious. Many Catholics have referred to her as the "Little Flower." Therese only died when she was 24, after being a Carmelite for less than 10 years.
Therese's mother died when she was only four, and her father moved their family to Lisieux. Therese entered what she called her "most painful" period of her life. Therese became very ill with a disease that caused her to hallucinate and get constant headaches. She was scared of everything and "blamed it on the devil." No treatments were successful so Therese turned to the Virgin Mary and asked for help and a cure. Therese was cured and the statue has since been called "Our Lady of the Smile."
Her canonization was held on May 17th, 1925 at St. Peter's Basilica in Rome with 500,000 people in attendance. St. Therese has taught us to live in simplicity and put love at the forefront of our daily lives. We pray to her to strengthen our trust and growth in God that we are filled with contentment in His plan for us.
Leave a Comment
About the Contributor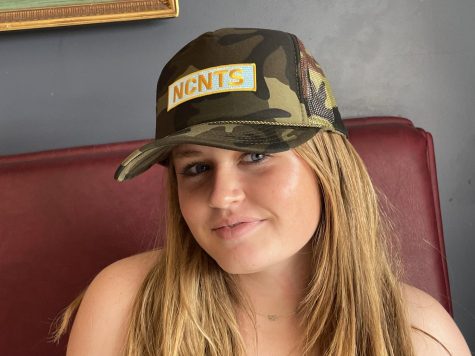 Annelise Motto, Staffer
Annelise Motto was born in San Francisco. She just moved from the Bay Area to San Diego. This is her first year at Cathedral Catholic High School. Annelise...