The Week in Pictures: Feb. 8, 2016 – Feb. 12, 2016
A four-day week resulted in four days of jam-packed activities to start the Lenten season. Fat Tuesday, in its traditional style, encouraged students to indulge before the fasting and prayer associated with the Catholic Lenten season. Students joined together on Wednesday at an all-school liturgy, which was lead by Fr. Patrick Wainwright, to celebrate Ash Wednesday. Parents and alumni were invited to attend as well. Wednesday also marked Fr. Michael Ortiz's birthday, and students and faculty serenaded him with a happy birthday song at the end of mass. New vending machines also were installed at the beginning of the week, allowing students a larger selection of snack items at break, lunch, and before and after school. The weather this week was consistent with that of spring, aligning correctly with the groundhog's predictions of an early spring for the U.S. While San Diego's weather was in the high 70s and mid-80s, the eastern coast of the U.S. was experiencing negative temperatures and snow.
About the Contributor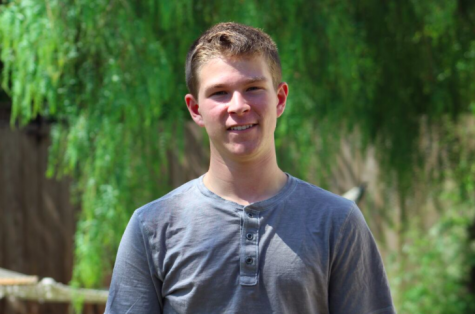 Cole Parsons, Photo Editor
My name is Cole Parsons, and I am thrilled to be a part of the journalism team at CCHS. This is my first year taking Journalism, but I have many years...