Celebrating family
Hang on for a minute...we're trying to find some more stories you might like.
Hosting its annual Grandparents Day event, Cathedral Catholic High School invites sophomore and junior students to bring their grandparents to campus tomorrow to offer them an inside look of campus life and to create new memories.
"The goal is to celebrate the relationships that the students have with their grandparents and to create a relationship with grandparents and CCHS," the Director of Major Gifts Mr. Michael Trunzo said.
Grandparents Day is designed to show grandparents the friendly, faith-filled environment at CCHS. This event not only gives grandparents a special day to spend time with their grandkids, but  it also showcases students everyday experiences at school.
"We hope grandparents will take away that their grandchildren are in a good place," Mr. Trunzo said. "One that not only provides superior academics, but also incorporates a full faith experience for their grandchildren."
CCHS brings families together to experience the joy of familial love, hoping to demonstrate to grandparents and grandchildren the significance of generational relationships, Mr. Trunzo said.
"As a school we talk about being a family, and at CCHS, we believe if you are going to talk the talk, you should definitely walk the walk," Mr. Trunzo said. "Grandparents Day celebrates family."
About the Writer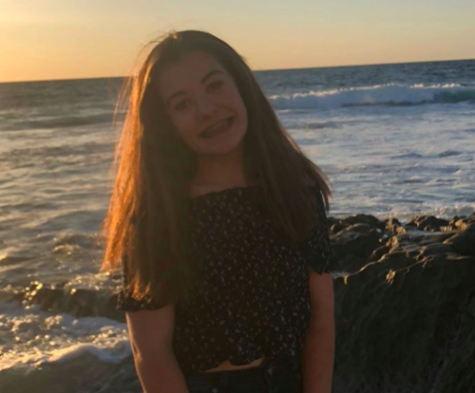 Lauren McKittrick, Assistant News Editor
With a strong passion for writing, I aspire to improve upon my skills as El Cid's Assistant News Editor this school year. While this opportunity allows...