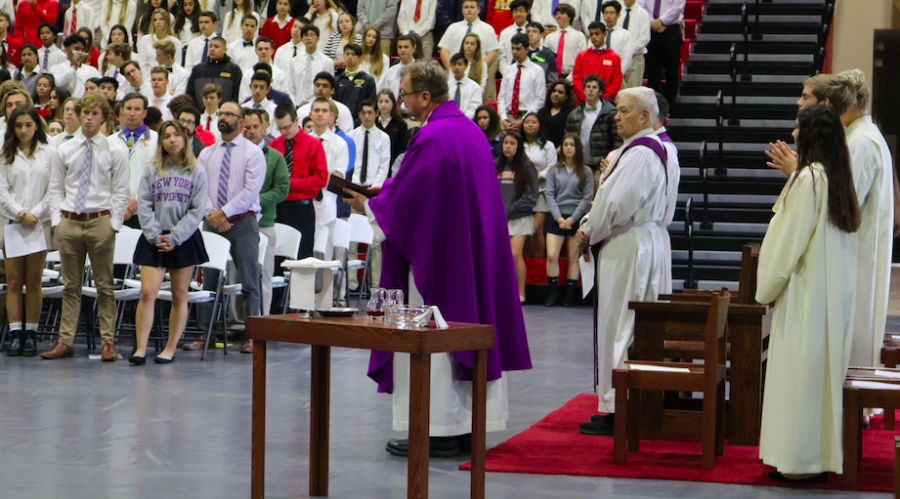 Lent… what now?
Lent prepares Catholics for the resurrection of Christ, leading many people to make positive changes most commonly through resolutions as a way to improve themselves as people while growing closer to God. Fasting, prayer, and almsgiving are the three main categories of resolutions people use to cleanse themselves for the coming of Christ.
Often associated with abstaining from certain foods, fasting was introduced to Lent to mirror the story of Jesus' 40-day fast after He was baptized. However, the word can also mean to reduce or to give up something negative from life, frequently seen during the Lenten season.
Cathedral Catholic High School students are blessed enough to attend Mass regularly, yet there are always ways to grow closer to God. People often defer improving their spiritual lives due to other activities, like sports or hobbies being time-consuming. Jesus taught that donating time is one of the most valuable activities people can do for other human beings.
Donating money presents another avenue for almsgiving, as people contribute to local parishes or worldwide foundations rather than buy their usual Starbucks coffee.
"Giving up chocolate, or chips is more of a temporal sacrifice," CCHS teacher Miss LaPorte said. "The Catechism teaches us that love is willing the good of the other, and I wanted to make a spiritual sacrifice."