Welcoming with open arms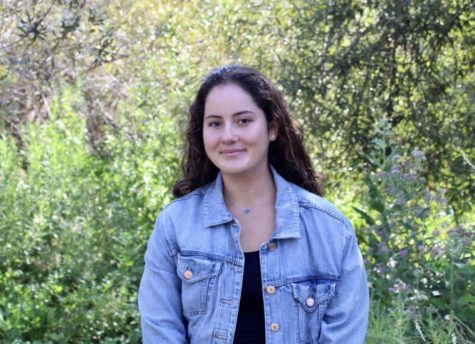 More stories from Daniela Gil
Many people could never imagine abandoning their families, homes, friends, and jobs, sacrificing everything they have in order to pursue a more fulfilling, safer life.
However, this is the heartbreaking reality for 22.5 million people on the planet.
Historically, the U.S. is the largest receiver of refugees in the world, accepting an average of around 95,000 refugees since 1980, according to Amnesty International, a human rights organization. However, the United States currently houses around only 45,000 refugees, dulling in comparison to past years' numbers.
The Roman Catholic Church encourages Catholic Americans to accept refugees with open arms, following the example of Jesus Christ.
"The Lord needs our hearts to show his merciful love toward the least, the outcast, the abandoned, and the marginalized," Pope Francis said, according to the Vatican News, a news service of the Holy See.
This incident is not the only time Pope Francis has spoken out on Catholics helping refugees.
"The Pope has asked us to journey with refugees," Cathedral Catholic High school Dean of Mission and Ministry Mrs. Stacy Wells said. "Any time people are feeling challenged, like refugees, Catholics should be there to help them."
People who do want to help and journey with the refugees are presented with a number of options to help.
"Prayer, above everything else, is extremely important," Mrs. Wells said. "People say that prayer isn't doing enough to help, but I believe it's very important. Being educated and finding out what's going on is also important.
"We need to be more willing to listen to the refugee's story and why they've left their home country."
The refugee issue brings even more to light on campus with this year's Living in God's House Together group focus theme, which is homelessness. Many refugees, who have been forced to leave their homes with no choice but to escape, are homeless.
"It all comes down to treating people with dignity," Mrs. Wells said. "We look at homeless people the same way we look at refugees. People see them as unemployed or like they're not contributing members of society, and [refugees] are often marginalized.
"If we treat both homeless people and refugees with dignity, we are already ahead of where we used to be."
Catholics who look to help refugees often turn to the example of Jesus, who knew no stranger and treated everyone equally with love and care.
"Even Jesus was a refugee," Mrs. Wells said.
Catholics are familiar with the infancy narrative of Jesus, in which after the three wise men visit him and he is forced to flee with his mother and foster father to Egypt, avoiding the decree of killing all baby boys in Israel.
The life and teachings of Jesus is exemplified in a club, Dons For Life, that is trying to reach out and help refugees.
"We just want to be Catholic," leader of the pro-life club and CCHS math teacher Miss Christine LaPorte said. "We just want to imitate Christ, who himself was a refugee. We look at these families and realize, any one of these families could be the Holy Family."
During the summer, five Dons For Life members attended World Refugee Day conference hosted by the Diocese of San Diego. CCHS students Cameron Nash '20 and Hailey Colman '19 attended the event.
"The conference was an experience like none other, in which we learned about a societal problem while also learning about how people are working to fix it," Colman said. "Before the conference I had little to no knowledge about refugees. I became much more informed on the types of lives that refugees live and the resources available to them."
Nash, like Colman, agrees the conference was a transformative experience.
"It increased my knowledge of the issues faced by refugees," Nash said. "The conference exposed many of the misconceptions surrounding refugees."
While at the conference, the students learned about the issues refugees face, as well as how to help refugees in their current situation.
"I was most surprised to learn that refugees are displaced for seventeen years," Colman said. "Considering that these people have been looking for a new home as long as I've been alive is just disheartening."
Less than one percent of refugees are resettled, and the resettlement process takes years of paperwork and security checks, according to Nash.
"It was so sad to hear about how many times refugees need to be relocated and how many would rather return home than to be in new countries," Nash said. "It takes over a decade for refugees to be moved into a new country."
The constant relocation and wait for relocation creates a lot of issues when it comes to children's education, work experience, and social skills, according to Nash.
When Nash and Colman returned from the conference, both students felt humbled and much more inspired to help.
"I hope to start becoming more involved with refugees with Dons For Life this year," Nash said.
Dons For Life is the main resource on campus for students who want to help refugees, and there are other religious and secular organizations outside of school that also provide students with opportunities to help the cause.
"Other kids who want to help refugees can work with volunteer charities like Catholic Charities and work in welcoming them at airports, hosting donations and drives, tutoring the children, and helping to stock their fridges with cooked food," Colman said.
Dons For Life is working with the San Diego Diocesan Office of Social Ministry to help sponsor a refugee family.
"We're going to be welcoming this family from the moment they arrive in San Diego with love, gifts, signs, and open arms," Miss LaPorte said. "They need to feel like they are welcomed in their new home."
Geometry teacher Miss Christine LaPorte agrees with Miss Wells' views on why Catholics should be more aware of the refugee issue.
"The face of Christ is always most obvious in the people on the margins," Miss LaPorte said. "The poor, the marginalized, the refugees, the homeless, the outcast, the immigrants. These are people we are called to serve.
"It is impossible to call yourself a Christian and to not be willing to help the marginalized."
About the Contributor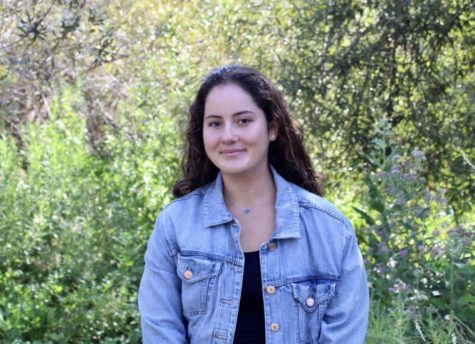 Daniela Gil, Social Media Editor
As the Social Media Editor for El Cid this year, I aspire to use my position to help the newspaper reach more students than ever. While writing for the...