Called home to God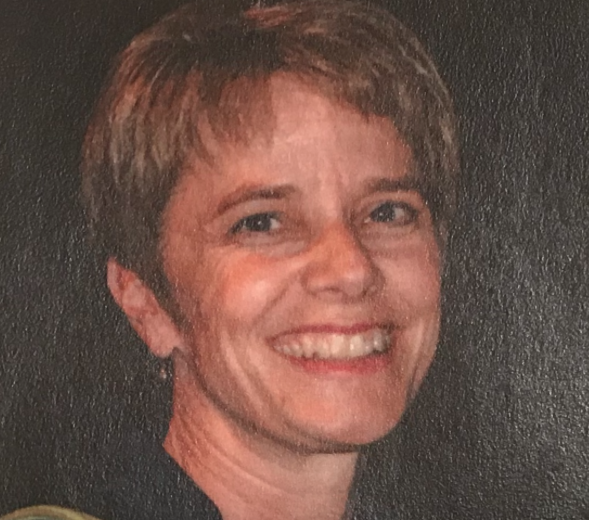 Hang on for a minute...we're trying to find some more stories you might like.
A Solana Beach-area resident, who dedicated her life to faith and founded the Parents In Prayer Program at Cathedral Catholic High School to help parents deepening their faith, passed away recently of pancreatic cancer.
"I saw her when I was coming out of mass one day surrounded by her family, and she just radiated joy," the deceased's best friend Dr. Cyndi Peterson said. "I remember looking at her, and I just sensed that she was happy deep down."
Known as "St. Martha" to many people, Mrs. Martha Ann McRoskey's presence in the San Diego Catholic community will be missed.
A wife and mother of seven children, Mrs. McRoskey never stopped serving God throughout her life. Many friends attest that in the most difficult times of her life, Mrs. McRoskey still displayed an infectious smile and unwavering faith that brought friends and family into the Catholic community and closer to Christ.

"She attracted people to the faith rather than trying to force anyone to do anything," Mrs. McRoskey's friend Mrs. Jill Sommer said. "She was more of a beacon of light that made people say, 'I want what she's got.' "
While Mrs. McRoskey often inspired other people purely through her peaceful and kind demeanor, she also contributed to the Catholic community through her actions and love.

Mrs. McRoskey co-founded a women's prayer group called Gospel Girls and served on many Catholic school boards, all while caring for her growing family. Mrs. Aimee Monroe, a co-founder of Gospel Girls, viewed Mrs. McRoskey as a spiritual mentor, as well as a close friend.

"She was extremely close to God in the way she lived her faith," Mrs. Monroe said. "Prayer was the center of her life, and it really guided everything she did. Her advice was so sought after because everything she did showed that she really lived a life of prayer."
After a child in Mrs. McRoskey's parish tragically passed away from a skateboarding accident, she summoned the community together in prayer, beginning a new program to encourage parents to pray the rosary for their students and family.

Thus, Parents In Prayer was born.

"[McRoskey] watched that tragedy unfold in front of her and a family struggle with the loss of their child," Dr. Peterson said. "She really felt that how the community needed to deal with that tragic loss was the ability to get everyone together in prayer and to unite and support each other with the help of Jesus and Mary in our hearts and in our communities."
The Parents In Prayer program, which began at St. James Academy in Solana Beach, spread to San Diego County Catholic schools and parishes.
Mrs. McRoskey's devotion to Mary and Jesus encourage Mrs. Sommer to expand Parents in Prayer to CCHS.

"I think she saw the rosary as a way for people to get closer to Jesus through Our Blessed Mother, and I think that she knew the power of prayer," Mrs. Sommer said. "The rosary is a meditative prayer, and I think she knew how important it was to take this time to get quiet, focused, and spend this time with our Mother and have her lead us to Jesus."
Currently, the Parents In Prayer program at CCHS, led by Mrs. Ashley O'Hara, convenes on Tuesday mornings in the school chapel to continue Mrs. McRoskey's message of serving God and of honoring Mary.

"I hope [Parents In Prayer] gives [the parents] an opportunity to come and pray especially if they aren't comfortable praying the rosary or if they have never prayed it in their lives," Mrs. O'Hara said. "I hope that this gives them an opportunity to strengthen their prayer life and learn to pray the rosary and bring it in to their day to day Catholic life."
Mrs. McRoskey's faith-filled life touched the lives of many individuals, bringing them closer to Christ and their Catholic faith, especially through her Parents In Prayer program.
"With Martha's smile, she can melt anybody's heart and change the course of their day in a second," Dr. Peterson said. "I think that's the power of someone who says yes to Jesus."