"Grease" is the word tonight
The Cathedral Catholic High School Drama Deparment opens a three-day run today of the wildly popular musical "Grease," a musical that traces the unlikely love story of two fictional students who are on opposite ends of the high school social ladder.
"Those [students] coming to see the play should expect to see some of their favorite 'Grease' moments and songs live, as well as some not-so-familiar ones," said visual and performing arts teacher Ms. Katie Wilson, who directs the production. "They also get to witness student performances that rival professional ones."
CCHS students Kai Brown '18 and Bridget Marmion '18 play the lead roles of Danny Zhukov and Sandy Dumbrowski, respectively.
Ms. Wilson's production team is comprised of CCHS music teacher Ms. Jessica Swift, who conducts the student and professional orchestra, and Chelsea Lapp, who choreographs the dances. Rounding out the team are Justin Gray, who teaches vocals, Matt Nguyen, who serves as  the technical director, head of sound system and head of publicity, and Ms. Kelle Webb, who assists Ms. Wilson with all facets of the production.
While CCHS Drama was granted preliminary rights to "Grease" more than a year ago, it only recently received full rights due to "Grease" being the most popular musical theater property in the world. Since "Grease" is also semi-restricted property, a lot of requirements had to be met, Ms. Wilson said.
Working behind the scenes, CCHS drama tech, led by Liz Gilbert '18 and Zia Simpson '18, helps to make sure set changes and production as a whole run smoothly. Nicole Barno '18 and Faith Aloboudi lead House, which sells tickets, candy grams, and refreshments. Emily O'Heir '18 is in charge of props and helps with costumes, an especially big undertaking for "Grease." Sound and lighting production are achieved with the help of Esmeralda De La Cruz '19 and Lorna Osorio-Lara '18.
Leave a Comment
About the Contributor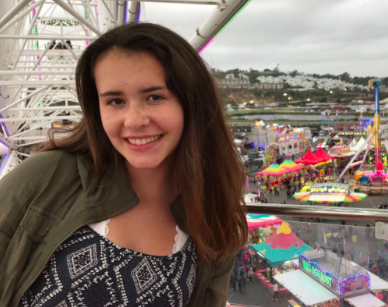 Lauren Boyer, Entertainment Editor
After an exciting year as the Photo and News Editor for El Cid, I will lead the new Entertainment section as the editor. I look forward to learning even...