First taste of CCHS
Hang on for a minute...we're trying to find some more stories you might like.
Incoming freshman to Cathedral Catholic High School experience the same tedious task every year of taking the High School Placement Test. Although some students may find the exam stressful and a defining moment for their high school lives, this sentiment is not the case. The HSPT provides information regarding students' academic levels in order to place them in appropriate classes, not to sort out who is and who is not suitable to attend CCHS. The eighth-graders arrived Saturday at 7:00 a.m. to take the test, which lasted until approximately 11:30 a.m. While students completed the exam, parents enjoyed entertainment and informational activities designed to initiate them into the CCHS community. Ambassadors and ASB representatives then rewarded the class of 2022 with donuts, CCHS bags, and music after they completed the test. The day was long and filled with a flurry of activities and events for new CCHS families. One-on-one interviews for the eighth-graders will begin Jan. 30, and decision letters will be sent March 30 to everyone who took the HSPT and participated in an interview.

About the Writer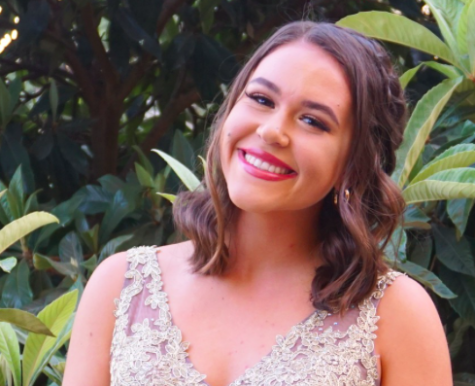 Angelina Hicks, News Editor
During my second year on the El Cid staff, this time honored with the title of News Editor, I plan to spend every moment striving to improve academically and intellectually while also making joyous memories in the ever-growing journalism program. After getting my feet wet last year as Copy Editor, I look forward to continuing my growth as a journalist and pushing myself farther than I ever thought possible in order to achieve greatness with my writing. Not only did my writing's quality grow exponentially throughout last year, but my confidence did as well. Before I realized it, my heart found its place with the El Cid members, a group of students I can truly call my second family. Through writing about various individuals on campus and learning the art of interviewing, I gained life lessons I never could have gained anywhere else. I cannot wait to help expand the wonderful journalism program for another year through my passion and hard work.