In service we trust
Ever since he went on the Cathedral Catholic High School service trip during this past spring break to Nicaragua, CCHS student John McCord '18 has not been able to look at his surroundings in the same way.
"The Nicaragua trip honestly changed me," McCord said. "I saw people struggling in ways I could never imagine. Yet, even through their suffering, they were so happy.
"It really makes me contemplate life."
In an effort to develop students' whole minds, bodies, and spirits, CCHS offers opportunities for students to participate in service trips to Nicaragua and West Virginia. These influential experiences allow students to truly live the call as Catholics.
"Going to West Virginia was really amazing because I felt as though I was finally helping to make a difference in people's lives," West Virginia service trip attendee Sara Wikle '18 said. "We are all children of God, and it is our duty to help each other."
Some students underwent life-changing experiences that will stick with them forever.
"One of the days while I was in Nicaragua, I went to a Nicaraguan family's house," McCord said. "The purpose was to experience the life of a Nicaraguan. I was immediately greeted with kisses and hugs, and I had to live in conditions that I've never lived with before. Yet, even then they were so loving, my heart never had been so full until then.
"I'll never forget that moment."
Students enjoyed similar experiences during the West Virginia service trip.
"I remember going to the houses and being so surprised at seeing just how poor everyone was," West Virginia service trip attendee Lauren Hackim '17 said. "I never think of people in the states being so poor, because we live in a first world country. It was definitely a wake up call."
According to CCHS Mission and Ministry Director Ms. Alison Purpera, the service trips to Nicaragua and West Virginia offer students opportunities to help other people, and these opportunities ultimately bring students closer to God.
The students who participate in these service trips truly live out the call as Catholics.
"It's important for students to remember they aren't the only people living on this earth," Fr. Martin Latiff said. "God has many children that need our help. These service trips allow people to help God's children which is something all Catholics should do."
Students who desire to help other people and gain a stronger relationship with God should consider participating in future service trips.
"I hope others will have the chance to participate in these service trips," McCord said. "It was a really amazing experience that I will never forget."
About the Writer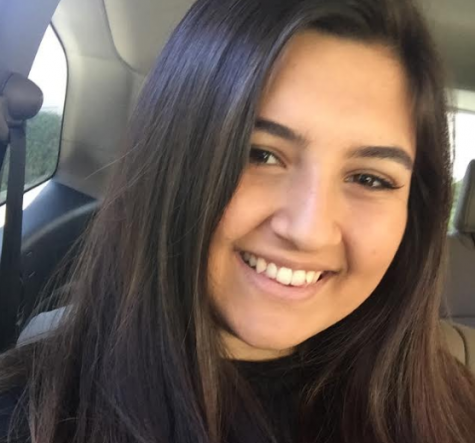 Nicole Barno, Assistant Online Editor
I consider myself a literature enthusiast and some of my favorites are Harry Potter series and The Glass Castle. A junior at Cathedral Catholic, I enjoy...