The Week in Pictures April 24, 2017 – April 28, 2017
Upon their arrival back to school from Spring Break, Cathedral Catholic High School students appeared to have forgotten to change out of their vacation attire as Monday was Tourist Day, marking the beginning of the second semester Spirit Week. The week featured numerous spirited activities including Jersey Day, "Wayback Wednesday" and the Spring Pep Rally, which sought to recognize all CCHS sports teams and to announces well the Prom Court. The dance took place Saturday at Sea World, and it went swimmingly due to the careful work of the CCHS ASB. Among the prom proposals and zany outfits, the CCHS track team continued to crush its competition with numerous successful meets. The swim and dive team dunked its season with a great performance at its last meet. The team will be sending approximately 10 swimmers to the CIF Championship as it looks forward to bringing home another victory.
About the Photographer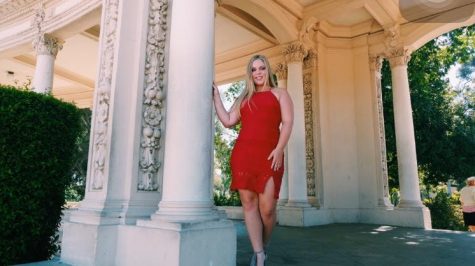 Sydney Calhoun, Managing Editor
As a result of my whimsical spirit, booking flights on American Airlines has become a hobby and picking up the monthly copy of VOGUE is routine. Aside...