Weekly Weather Report May 1, 2017 – May 7, 2017
Hang on for a minute...we're trying to find some more stories you might like.
San Diego at a glance: Happy Summer! Or is it Spring? San Diego has been well above or slightly above average temperature for the past few weeks. However, this trend looks to change this weekend. A chance for rain finds its way into the forecast this weekend, potentially producing moderate precipitation. On the advance of the wet weather, temperatures will slowly fall out of the 80s into more seasonable 60s and 70s.
Tuesday: sunny 79/61
Wednesday: mostly sunny 81/57
Thursday: sunny 78/57
Friday: partly cloudy 74/57
Saturday: am clouds pm sun 66/50
Sunday: rain 61/49
U.S. geographical regions at a glance: The northwest remains wet, but temperatures return to their seasonal averages. Conversely, the midwest will look to cool off and temperatures fall below seasonal levels. A chance for rain will persist through the region, with the bulk of rainfall coming before the weekend. The far north east will see some light rainfall, while the rest of the eastern sea board should remain dry. The south will see its constant threat for thunderstorms and humidity fueled heat. This week the greatest threat for severe weather will find itself in mid Texas and further north in Oklahoma.
Northwest: rain, seasonally temperatures
Southwest: dry until the weekend, above average temperatures
Midwest: a chance for thunderstorms and rain, cooler weather
South: strong thunderstorms possible throughout the week
East: chance for rain further north seasonal temperatures

About the Writer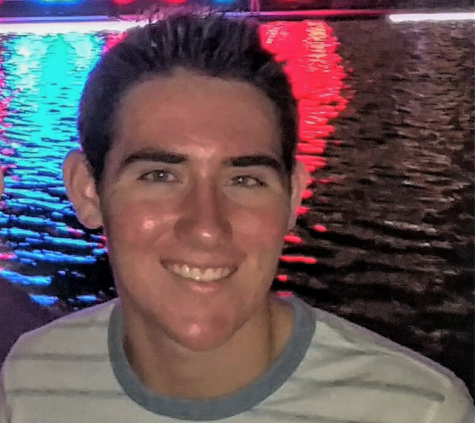 Carson Linxwiler, Photo Editor
 I consider myself  an ocean enthusiast, photographer and wilderness explorer. Being a lover of Mexican food, guacamole, EDM music, and positivity, I...