Weekly Weather Report March 5, 2017 – March 12, 2017
Hang on for a minute...we're trying to find some more stories you might like.
San Diego at a glance:
No sizeable rainfall this week; warm, spring-like temperatures resurface across the county
Tuesday: Sunny 72/49
Wednesday: Mostly sunny 80/52
Thursday: Sunny 80/54
Friday: Sunny 78/55
Saturday: Partly cloudy 76/57
Sunday: Morning low clouds; afternoon sunny 73/55
Following the record setting rainfall experienced by San Diego last week, the county looks to dry out with the arrival of an early spring warming trend. The presence of two high pressure systems to our southwest and east has pushed the winter storm track out of our region and into the Pacific Northwest. The high pressure also is responsible for warmer temperatures, which look to persist as the systems remain stationary. Wednesday and Thursday will see the greatest potential for temperatures in the 80s before cooling off for the weekend. The next two weeks appear to be rain-free, giving the county a chance to recover from the record setting rains of last week.
U.S. geographical regions at a glance:
Northwest: snow and rain
Southwest: dry and warm
Midwest: snow and severe storms
South: warm, with potential for strong storms
East: seasonable temperatures, and rain
Across the rest of the country, much of the Pacific Northwest is seeing low elevation snow, adding to the record amounts of snow already seen this winter. The snow will continue to track east, and it will bring measurable accumulation through the northern states. The plain states will see potential for severe storms through the early part of the week before the rain heads toward the eastern seaboard.  Southern states will see potential for strong storms for the majority of the week as they experience unseasonably warm temperatures.

About the Contributor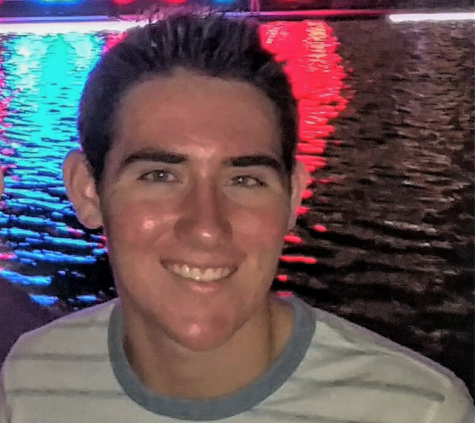 Carson Linxwiler, Photo Editor
 I consider myself  an ocean enthusiast, photographer and wilderness explorer. Being a lover of Mexican food, guacamole, EDM music, and positivity, I...