Traveling with El Syd: Introduction
Dear Reader,

One of the greatest travelers of all time, Ibn Battuta, once said, "Traveling. It leaves you speechless, then turns you into a storyteller."
My name is Sydney Calhoun and I am happy to announce the new travel column of El Cid. Throughout my childhood, I loved dusting my suitcase for my newest adventure, shuttling to the airport, and taking off in what I thought was a rocket ship. I find myself in a constant state of curiosity with a strong desire to see something new.
Indeed, I am always ready for a new expedition—a chance to find myself in another atmosphere and culture. I have been to almost every state in the United States, and with every trip, I gain new experiences that I hope to share with you.
Last spring, I went on an "All American Road Trip" with my family, driving across the country, battling an unforeseen blizzard, and experiencing some of the most beautiful destinations of the deep South. The food was incredible, the people were welcoming, and the history was enlightening.
My column, "Traveling with El Syd," will showcase local excursions in our own backyard, San Diego, as well as national and international stops.
XoXo

Syd
About the Writer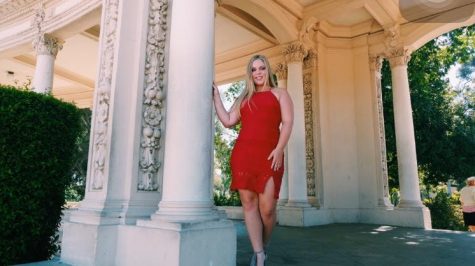 Sydney Calhoun, Managing Editor
As a result of my whimsical spirit, booking flights on American Airlines has become a hobby and picking up the monthly copy of VOGUE is routine. Aside...