The Immaculate Conception of Mary
At this Thursday's school Mass, we will be celebrating the Immaculate Conception of Mary. This Catholic feast day and Holy Day of Obligation falls on December 8th each year. Many believe this day refers to Jesus' conception by the Virgin Mary. This is not the case. It refers to the special way in which the Virgin Mary herself was conceived. Mary had a human mother and a human father. At the moment of her conception, the Angel Gabriel declared that Mary was "full of grace" and free from original sin and all sin for her whole life. The Church teaches that Mary's immaculate conception was necessary in order for her to give birth to the savoir, Jesus, the Son of God.
Here in America, this feast day is primarily celebrated by going to Mass. In other parts of the world, in addition to attending Mass, there are great festivities and traditions. In Rome, the Pope places a wreath on the statue of the Madonna in a plaza near the Spanish Steps with thousands of people in attendance and surrounding street fairs. In Panama, the feast day coincides with Mother's Day. In Monaco, grandmothers and mothers are celebrated with parties and food. In many countries it is also a public holiday with no school and work.
Christians believe that Mary was born without original sin. The topic of the Immaculate conception of Mary is highly debated in the Roman Catholic Church, when Pope Pius IX stated it as a dogma. The Immaculate Conception is celebrated exactly nine months before the Nativity of Mary, her birthday on September 8. The essence of original sin was not removed from her soul, as it is removed from others by baptism, it was excluded. It was never in her soul. Mary is free from sin and because of the way redemption was applied to Mary at the moment of her conception, she was also protected from contracting original sin, but also personal sin.
Although, it's not a public holiday in America nor are there any festivals celebrating this feast day, there are ways to honor Mary at home in addition to going to Mass: Eat something white such as a white cake with a blue frosting M; make a prayer corner and place white flowers and/or a candle near a photo or statue of Mary; and/or pray the rosary. Whatever it is you decide to do, the Feast of the Immaculate Conception is the perfect time to celebrate the life of Mary, the Mother of Jesus, during the Advent season.
View Comments(1)
About the Contributor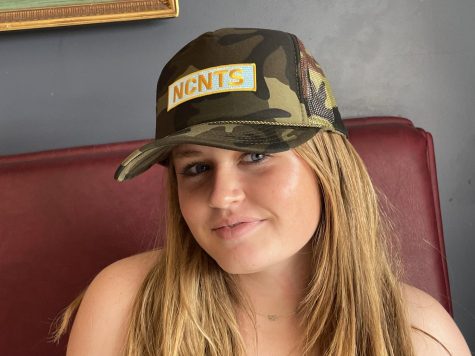 Annelise Motto, Staffer
Annelise Motto was born in San Francisco. She just moved from the Bay Area to San Diego. This is her first year at Cathedral Catholic High School. Annelise...