Behind the Scenes: Mission and Ministry
Cathedral Catholic is a faith based school that is demonstrated through the sense of community on campus. One organization on our campus, Mission and Ministry, is in charge facilitating the faith interactions that students can experience each day.
From Saint days to Spirit Weeks, retreats, school masses and more, Mission and Ministry (M &M) organizes projects to enhance the sense of community here on campus. Stacy Wells (Dean of M&M) and Assistant Dean of M&M, Jeff Gramme, work tirelessly to incorporate faith into students' daily lives on campus. As Mrs. Wells states, "M & M's mission is to build the sense of a faith based community on the CCHS campus."
Students, did you know that there is a 24/7 supply of M&M's in the Mission and Ministry Office? As Mrs. Wells states: "The office chose M&M candies, as it relates to their common abbreviation of their Mission and Ministry office, M&M!"
If you enjoy treats at lunch, dogs brightening up the day, special activities, and more, we must thank Mission and Ministry team for putting these activities together. Next time you see Mrs. Wells or Mr. Gramme on campus, thank them for incorporating faith into our school community each day!
Leave a Comment
About the Contributor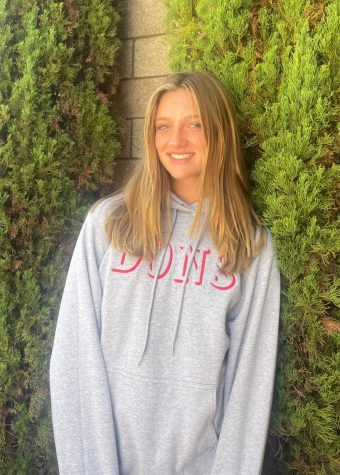 Elle Brennan, Student News Editor
Hello, I am Elle Brennan and I am passionate about highlighting our CCHS Campus. I have experience in Journalism from being a staffer last year, and this...