Bishop McElroy is Elevated to Cardinal
Growing up in San Diego, Bishop Robert McElroy was drawn to his faith at a young age. After becoming Archbishop John Quinn's secretary, he was ordered to study. He attended and obtained a licentiate of Catholic Social Teaching in theology from Berkeley. During his time of schooling he also earned a doctorate in political science from Stanford. This allowed him to start his career as a pastor of St. Gregory Parish, where he served for 15 years. 
Bishop McElroy says, "I was captivated by the beauty and vitality of this graced region. During my years as a priest and bishop, I have continually been struck by this same beauty and vitality in the life of the local church." His passion for where he lives earned him this current position where he serves as President President of the Vatican's Dicastery for Promoting Integral Human Development. San Diego needs someone whose goal is embolden unity in faith and solidarity between diversity, instilling him to the College of Cardinals. His appointment of such a position transpired this year, on May 29th. As the 16th Cardinal from the U.S. he will be the first from San Diego. 
Our Bishop's installation was called upon by the Pope in a papal consistory to be held at St. Peter's Basilica, Rome, Saturday August 27th. This event will be live streamed per links found at the Roman Catholic Diocese of San Diego website. https://sdcatholic.org/
Leave a Comment
About the Contributor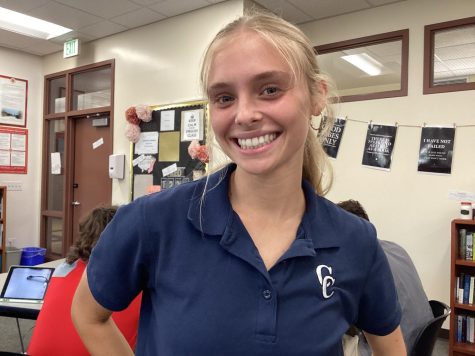 Nicole Moore, Photo Editor & Spiritual Life Editor
Nicole Moore is a first year staffer for El Cid Online. She was inspired by her success in previous English classes to pursue journalism for her senior...