Erewhon: Is it Functional or Just Trendy?
Erewhon has taken the social media world by storm. The trendy look of the food and drinks have inspired influencers and celebrities to boost content about it. For the past month, I have had Erewhon as a staple video on my Tiktok, Instagram, and Youtube feeds. After seeing enough videos circling my for you page, I decided to take a trip to Los Angeles and dive into what Erewhon really is and give it a fair review.
On Sunday May 21st, I took a trip up to Beverly Hills Los Angeles, home of one of Erewhon's nine locations. I took this trip up with a few other students from the Journalism class: seniors Milan Bayless, Arabella Cassidy, Mia Compas, and Ella Bloom.
When we first arrived I was impressed with the detail of the presentation. The elevators from the parking garage were branded with the Erewhon logo. As we walked inside, the walls of the elevator had posters emphasizing the importance of "grass-fed" non-gmo based foods and that Erewhon provided all of these necessities.
After the doors of the elevator opened, I was in shock. This was the most perfectly stocked grocery store I had ever seen. Every single shelf was perfectly organized and was very appealing to the eye. Our journalism group took a couple of laps around the store before we decided to order off the menu.
For breakfast, we got the TikTok famous Hailey Bieber Strawberry Skin Glaze Smoothie, Coconut Cloud smoothie, Peanut Butter Blast Smoothie, Egg and Bacon bagel, and a Salmon Lox Bagel. The famous Hailey Bieber Strawberry Skin Glaze smoothie didn't disappoint us, but it also didn't wow us. That's how we felt about a lot of the breakfast items. It was good, but was it worth the eighteen dollars…. maybe not. It tasted a lot like a strawberry milkshake. But, the presentation was beautiful.
The most impressive part of breakfast was my order of the Coconut Cloud Smoothie. It was the perfect mix of a coconut and nutty almond butter taste. It wasn't too sweet and tasted like something I had never tried before. We were all pleasantly surprised. While we rated the other items a 6.5-7 out of ten, the Coconut Cloud smoothie easily deserved a 9.5 out of ten for taste and a ten out of ten for presentation.
A few hours later, we returned to Erewhon to venture into their lunch menu where we got to try more famous TikTok food. For lunch we ordered dried mango, crispy rice sushi, the famous sushi sandwich, a burger, parmesan crusted fries, and the famous buffalo cauliflower. And to drink we bought Olipops from the neatly presented refrigerator section. Unfortunately, the renowned Mac and Cheese was out and we didn't get to order that.
After a few bites of trying everything we were happy with our choices, but not overjoyed with excitement. Everything was great, but were the prices worth it… not sure. Nothing at lunch wowed us, like the Coconut Cloud Smoothie had done before at breakfast. The all around rating for lunch was around 7.5 out of ten.
As we embarked on our journey back home, we pondered on our experience. Did the presentation, looks, and esteem of Erewhon wow us? Very much so. But was the food worth the extreme prices? Probably not.
We referenced Erewhon to be a very high end version of a Whole Foods. Same idea but a better presentation.
For the average person, Erewhon isn't a necessity. At the end of the day, it seems as though we paid for the looks, services, fame, and experience, not the actual food and groceries.
I do recommend Erewhon to anyone who is looking for a fun day in Los Angeles and wants a taste of the influencer lifestyle. But if you do go, the one must is the Coconut Cloud smoothie.
Leave a Comment
About the Contributor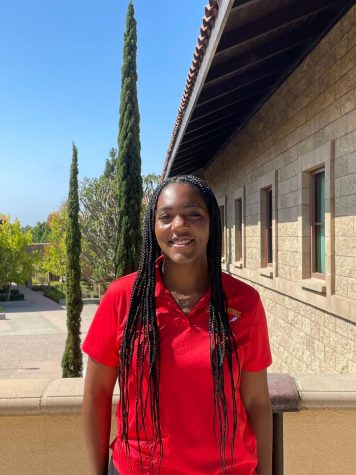 Kelli Jackson, Staffer
Kelli is a senior at Cathedral Catholic High School. She is the oldest of three and has grown up in San Diego all of her life. She is very excited about...