We Love Ms. Cairns
When ElCid thinks about staff at Cathedral Catholic High School that receive a lot of recognition, there are multiple people that come to mind. However, there is one person that comes to mind that tends to get overlooked but deserves recognition. That teacher is Ms. Cairns.
Nobody seems to understand all that Ms. Cairns does for the school, so here is an overview of all that she does… First and foremost, that amazing yearbook that everybody receives at the end of the year; she oversees that. She puts in so much work that goes unseen in order to give us all something that we love. Without her, having an award winning yearbook would not be possible.
The yearbook isn't even the biggest thing that she does for all of us. For every single student that walks into her classroom, she makes them feel welcome and shows them love. Current students and alumni who have had Ms. Cairns as a teacher continue to show love to her. Alumni Joey Cheek '22 gave a quote about what Ms. Cairns means to him. "Ms. Cairns is an absolute angel! When I first stepped into her class, I was a little scared but that very quickly changed. As classes went on with her, she started to build a unique relationship with each and every student and you could tell she really cared about us. She has different teaching methods that's worked for a lot of her students and she did everything in her power for us to succeed. No matter what, she was always on our side and wanted to help us in English, but also outside of class. Also, I had never been a fan of english or liked the class. Over my senior year, Ms. Cairns began to change that and find ways to make English seem fun and appealing. She changed my view on the subject and helped me grow throughout the school year."
Current students also love Ms. Cairns, especially Julianne Cox. "Her door is always open and you can always talk to her about anything. She never shuts you down on anything and is great to bounce ideas off of, and helps to make everything you write even better. Lastly, she is a fantastic leader and a great role model." Julianne is an editor on the yearbook staff, as well as being a part of Ms. Cairns Journalism II Honors class. She sees Ms. Cairns on a daily basis, and could not think of a better person to have leading all of these very important classes.
To me, Ms. Cairns has been a shining spotlight in my High School career. I went into my junior year not really enjoying English, and just hoping to pass through the class with minimal effort. But, Ms. Cairns changed my opinion on all of this. She made English engaging for me, and has made me even take an extra English class in my Senior year. She has been engaging and overall just an amazing teacher. Ms. Cairns is more than just a teacher though, she is a friend to all of us. She truly gets to know us, and makes genuine connections with every one of her students. For me, she asks me about my friends, my sports, and whatever is troubling me. I can come talk to her at any time about anything, and she is always there to give the best advice.
All in all, Ms. Cairns is the absolute best, and has been one of my favorite teachers to have. I am so lucky to have had her for my Junior and Senior year of High School, and could not have asked for a better English and Journalism teacher. She has touched the life of me, and so many other students. I know that I am very grateful for Ms. Cairns, and so are many others.
Leave a Comment
About the Contributors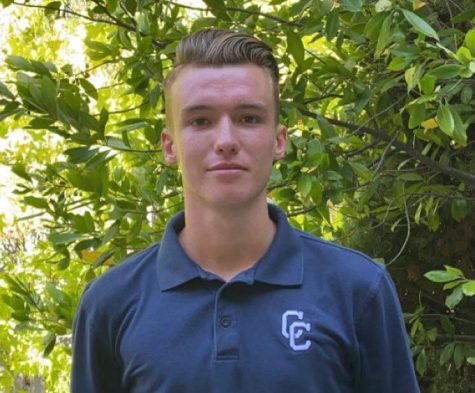 Hagan Ward, Staffer
Hagan Ward '23 brings excitement and a great attitude to El Cid Online. Hagan is an active member of the CCHS community and is a leader in ASB and a...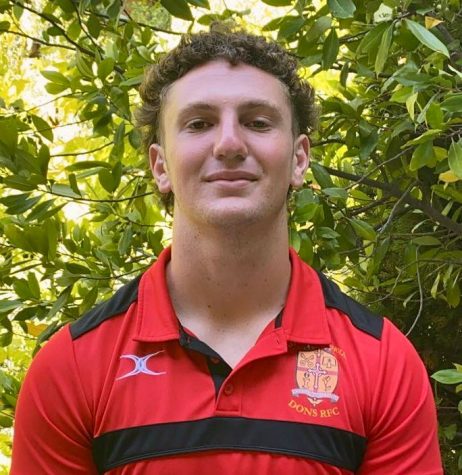 Sean Kagen, Staffer
Preferred name- Sean. He is from Clairemont. Sean is really excited to be in Journalism this year. He's super stoked to be able to report on Sports weekly,...