A New Life Dog Rescue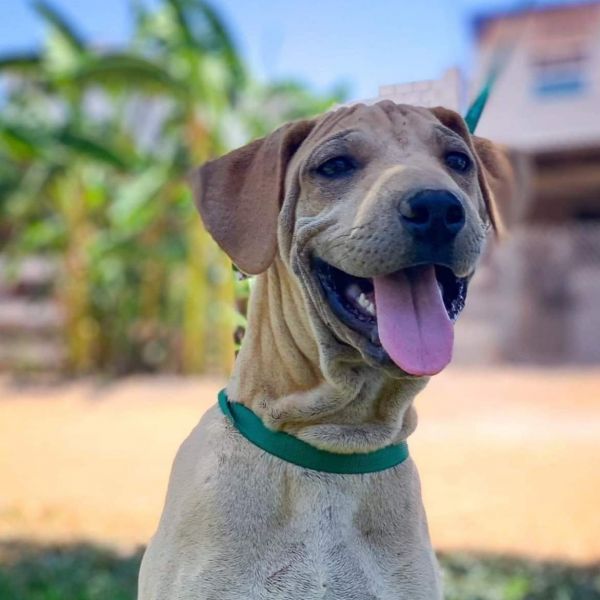 A second chance. 
Countless dogs in need of homes, animal shelters overflowing — these dogs are in need of a new life. 
A New Life Charitable Foundation is based in Carmel Valley. The shelter rescues dogs in Southern California and Mexico and specializes in rescuing abandoned and stray dogs. A New Life has a goal to help stop the overpopulation of dogs, due to many strays not being spayed and neutered. The co-founder of A New Life, Maria Kounnas, is determined to find homes for the wonderful dogs available at local rescues.
Due to the overwhelming population of dogs, shelters in San Diego are becoming overcrowded. As a result of shelters being well over capacity, many dogs are forced to live on the streets and be put into unsafe situations.
In order to help stop the overpopulation of dogs, A New Life sponsors a spay and neuter clinic in Tijuana. Kounnas says "we recognized that in order to solve the problem, the dog population needs to be controlled."
Along with the spay and neuter clinic, A New Life has "a boarding facility in Tijuana," Kounnas says A New Life also has "a partnership with six vets in San Diego," to help give care to these abandoned dogs in need.
However, even with more and more shelters spaying dogs, there is still a growing number of dogs without homes. Due to overpopulation, more people must take into consideration adopting dogs rather than buying dogs to help combat this urgent problem.
In shelters, there are thousands of dogs that need homes. As of today an incredible part of A New Life is that their shelter has found homes for over 1600 dogs. Even though more dogs are finding homes, shelters like A New Life are overflowing and it is incredibly hard for them to shelter each dog that comes to them in need.
As a result, A New Life is growing more and more each day. Kounnas says that A New Life has "recently got a foster home to take in dogs in Escondido." 
Now, more and more people are choosing to adopt. At Cathedral Catholic High School, many students have adopted dogs. One student in particular, Kaelin Manzoni, a sophomore at CCHS has a dog named Bucky, a shepherd mix, who was adopted at Helen Woodward Animal Center.
Manzoni says that she "chose to adopt because my sister and I both always wanted a dog and this was the most effective way to save a dog's life." 
Manzoni loves having a dog as a companion. She says that, "my dog always realizes when I'm sad and always comes over to me and lays down to make me feel better."
Manzoni and many others love having a pet dog. Not only are dogs seen as a great companion for emotional support towards humans, but the dogs are also able to find safe and loving homes, after being abandoned on the streets.
In order to adopt a dog at A New Life, their organization's website is anlcf.org . A New Life also has an extensive application, Kounnas adds that A New Life, "calls the applicant to have a virtual tour of their home." This way it assures the dog will go to an amazing forever home.
Kounnas concludes that, "there are so many wonderful dogs in need of homes, these dogs are incredible and spectacular."