Rackets and records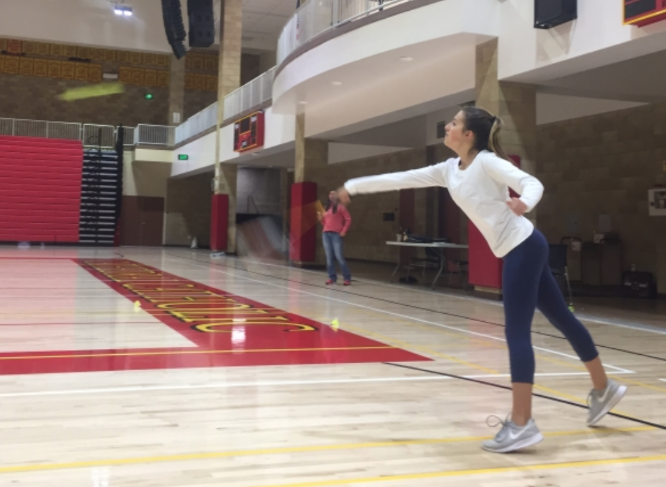 After moving to the United States from China and finding her passion for badminton, Cathedral Catholic High School student Shuhan Lyu '21 never expected the opportunity to play for her high school varsity team because of the sport's rarity.
"I was surprised by the team's existence and by the fact that there were so many players," Lyu said. "Bonding with new people that had the same hobby as me was such a great experience, especially as a freshman."
With the spring sports season on the horizon, the CCHS badminton team looks forward to a season as successful as its last, according to Lyu. The team brought in a professional coach last year and yielded its first ever victory.
While the team had a rough start, training together brought them closer and allowed for positive results, CCHS badminton head coach Mrs. Dawn Roberts said.
"I felt terrible being the head coach when the team first started," Mrs. Roberts said. "I mean I couldn't help them almost at all and you could see it in the way they played with each other that they were barely a team."
The team improved throughout the past few seasons through drills, more practices, and motivated hard work.
"Going off the success of last year most of them are super excited to hopefully win a few more games which is good," badminton coach Mr. Robert Ramos said. "I think those wins will come with more work than they're expecting because there wasn't much practicing in the off-season."
While the gym sees a relatively full crowd for basketball games, the setting of a badminton game is quiet and the setup of the court can be mistaken for volleyball.
Badminton involves using small rackets to hit the shuttlecock, also called birdie, over the net to land on the opposing team's side. Rather than a full team, individuals pair up for doubles matches or take on singles matches to earn points for their team that get tallied up at the end of a match.
"I thought it would be pretty similar to tennis when I first started, but it's so so different in the way you have to play," Lyu said. "Scoring is kind of the same but the size of the court and the feel of the racket are almost opposite."
Players usually come into the season with minimal experience, but many have been playing for years, sometimes competitively. CCHS student Sophia Bosque '19 began playing as a freshman and eventually ended up one of the team's best players.
"We started playing in my PE class freshman year and for some reason I found it to be super fun and wanted to continue," Bosque said. "I've improved a lot personally and helped my team get better. Working with our new coach has been super helpful and I think we're on track for a great year."
Many CCHS students may go without taking notice to the badminton team's weekly games in the Claver Center and beyond, but tournaments between San Diego teams get competitive, especially against rivals.
"We lost most of the games last year but Torrey Pines was probably the best team we played," Lyu said. "They have a lot of people from the competitive club I play for and have a lot of experience. I hope we can improve enough this year to beat them or at least come close."
The team, who played its first games at home yesterday against Kearny High School, unfortunately lost 7-10. The growing team hopes to expand on their skills and have another record breaking season, according to Lyu.
"There have been a lot of people at tryouts," Lyu said. "So as long as we stick to playing as a team at practices and tournaments we'll have momentum for the start of our upcoming games."
About the Contributors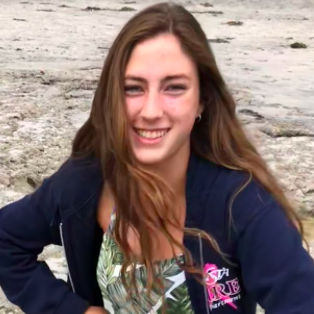 Rebecca Madden, Multimedia Editor
New to the experience of writing for an audience, I look forward to exploring my skills and pitfalls as an El Cid journalist. As this year's Multimedia...