Lady Dons drum up defeat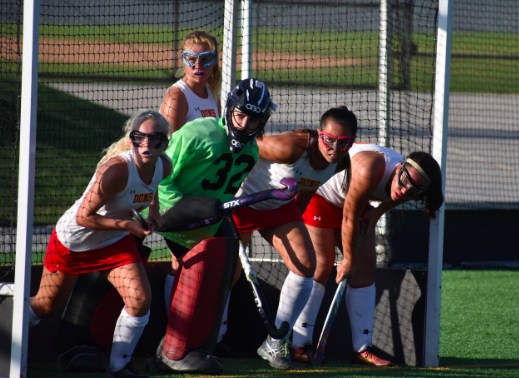 The Cathedral Catholic High School varsity girls field hockey team suffered a heartbreaking loss yesterday to Poway High School after a penalty stroke caused Poway to win 1-0.
The teams were neck in neck for the entirety of the game, with the Poway Titans displaying a bit more offensive possession than the Dons for the first half of the game. An unfavorable call against the Dons caused the Titans to get a penalty stroke on goal to score the only point of the game right before halftime.

Emma Olson '21, the goalkeeper for the first half of the game during the penalty shot, commented on the referee's call. "I believe the referee made the call he thought was correct," Olson said. "Although I believe it should have been another corner [rather than a penalty stroke]."
The player who took the shot was very experienced and she did everything she could to block it, Olson said.
Although Poway gained the lead early in the game, the score never slowed the Dons, who gained offensive possessive in the second half.
Although Poway was the better team going into the game, the Dons displayed strength throughout and put great effort into standing their ground, CCHS coach Mrs. Vianney Yamada said at the end of the game.
The game did have some silver lining for the Dons, however. Ashley Hammond '21 put on an outstanding display with two defensive saves in the game.

The CCHS field hockey team's next match up is a home game against Patrick Henry High School next Wednesday, Sept. 12.
About the Contributor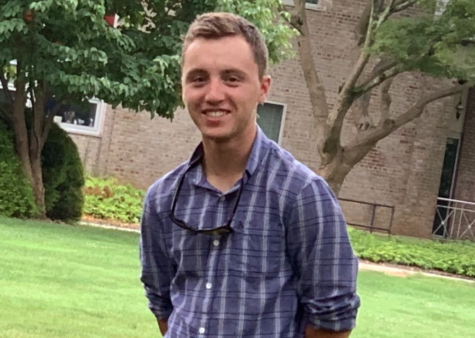 Alex Woodmansee, Photo Editor
After my first year as the Sports Editor for El Cid, I progressed to Photography Editor, as photography fits my skill set very well. I originally joined...